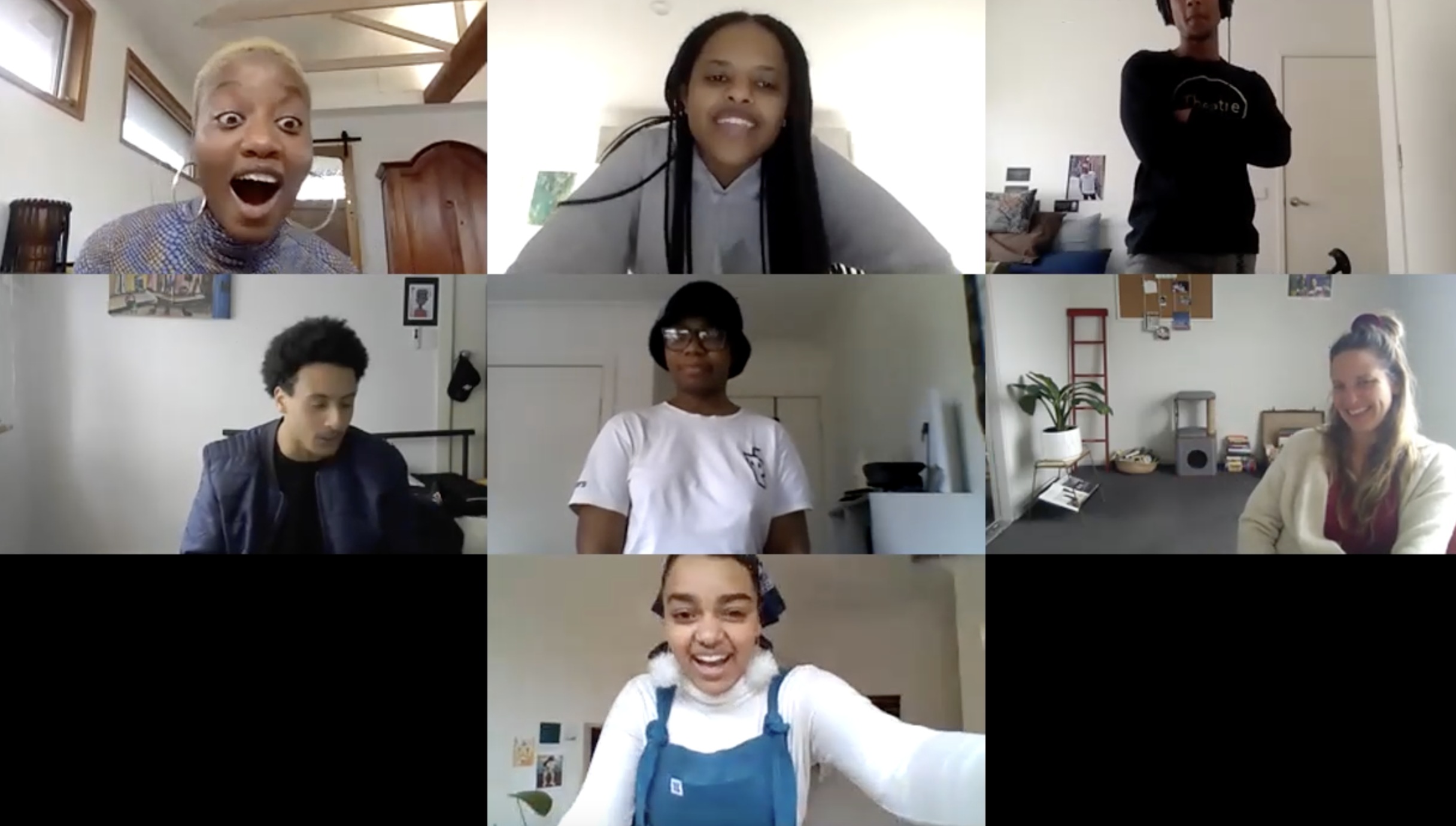 The Retreat: How We Made A Feature Film – In A Pandemic!
The characters are hilarious yet heartbreaking; the story is absurd yet subversive. Under normal circumstances, completing an entire film already feels like a huge win, especially for young artists in training. The Sub30 Collective went even further – during the 2020 pandemic year, they created an entire film over a series of Zoom sessions, then shot the production over a single weekend in between lockdowns. It's no wonder they're well on their way to becoming the country's next-gen superstars.
Ahead of the film screening, Western Edge's Executive Director Penny Harpham sheds some light on how the ambitious project all came together.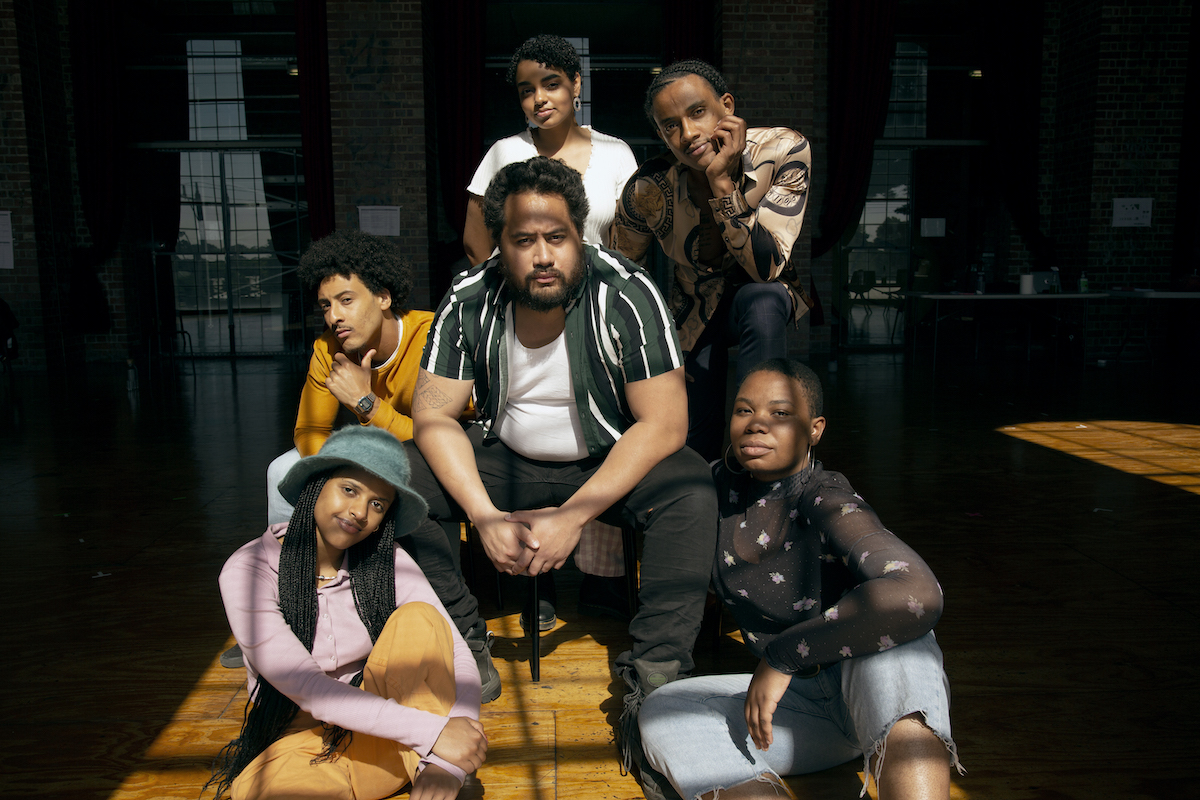 Who and what exactly are the Sub30 Collective?
Sub30 Collective are the first group to go through our Level up Professional Development program. Betiel Beyin, Yaw Dadzie, Michael Logo, Leigh Lule, Amarachi Okorom and Ras-Samuel Welda'abzgi have been training for two years with the company, including working with Malthouse Theatre, leading industry teachers and coaches and learning how to devise, write and act in theatre and film.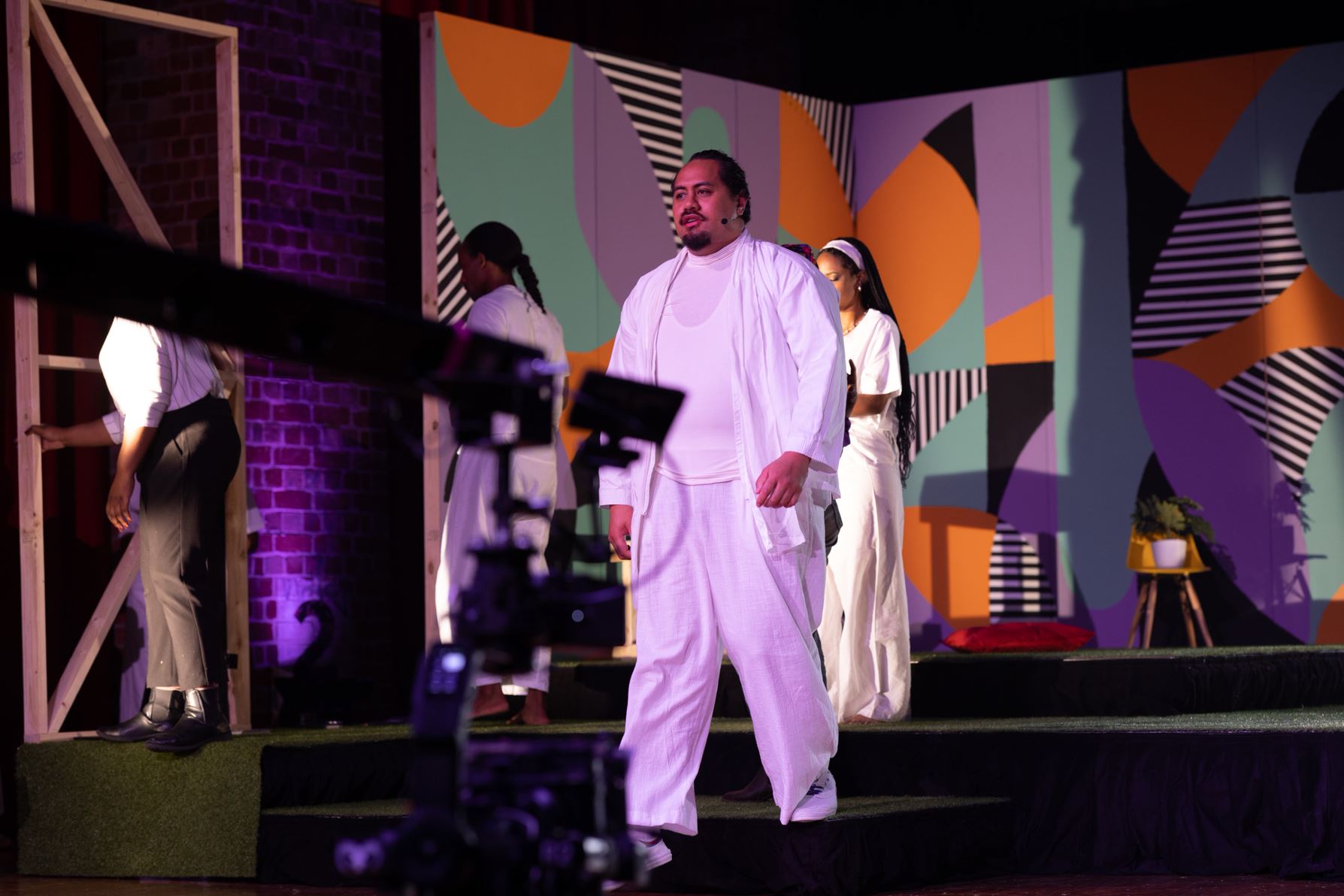 What is 'The Retreat'?
The Retreat is a new film/theatre hybrid created by the Sub30 Collective during the lockdowns of 2020 and shot over a weekend at The Substation in Newport once the second lockdown had lifted. It follows a week in the life of five young artists, desperate to break into the business of showbiz. They sign up to the Great Denzel Stallone's 'Artist Retreat' with hopes of becoming his champion and skyrocketing their careers. But it becomes clear that this tranquil mountainside getaway is not what it seems. Something sinister seems to be lurking underneath the fake pot plants, astro-turf and upbeat wall murals. How do you know if you've got 'it'? And who gets to decide? They begin to question how far they're willing to go for success and what they're prepared to sacrifice before the day of judgement arrives …
What initiated this ambitious project?
In 2020, the six artists began training with Western Edge in their new Level Up Professional Development program. They met twice a week with Western Edge's co-Artistic Directors (Tariro Mavondo and Penny Harpham), learning the basics of performance training and technique. Originally, the group were meant to create an original new performance work to be performed throughout the year. However, when the country went into lockdown due to COVID-19, training pivoted online.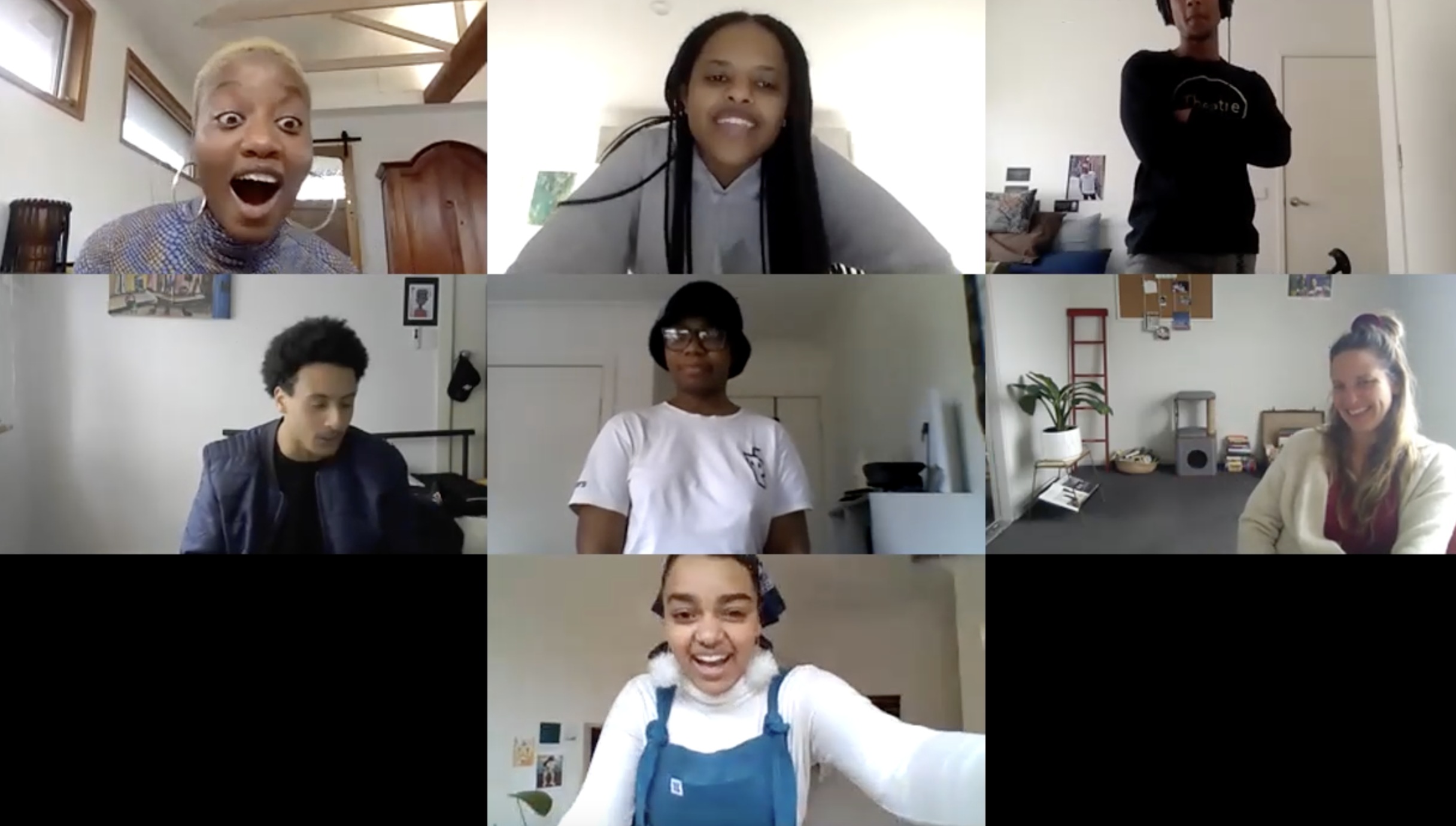 How exactly did the project work online?
During these online Zoom sessions, the ensemble improvised different characters and themes and worked together to create and write scenes – using breakout rooms to zone in on different characters and scene work and then coming back into the main zoom room to perform back for each other!
When Lockdown 1 finished, we had one rehearsal together in a real-life room (!) and then we were forced back to Zoom again in Lockdown 2. During this period, we storyboarded the entire play, and began working with a design team to conceptualise how the production would look (set, costume, lighting, movement, sound and makeup).
We presumed we would be able to perform The Retreat to a live audience towards the end of the year. However, as Lockdown 2 continued, we realised bringing our community together to watch the show as a live theatre experience was too dangerous with COVID-19. Instead, we decided to pivot again, and stage the work as a theatre show, but film it with a professional film crew so it could be watched as its own art form – inspired by the Disney Plus version of Hamilton we had all been obsessed with during lockdown!
What made it all possible?
We were fortunate that the Helen McPherson Smith Trust supported us with additional funding to hire The Mountain Goats film crew, and the Substation allowed us to take over their venue for the only weekend they had free in December 2020, and we went to work! We filmed the whole play – 1 hour 45 mins – in just 2 days. Scene were shot out of order to allow efficiency in time, and some scenes were filmed stand-alone as pure film moments to make them pop or stand out. Since then, it has been 18 months of editing, voice-over recording, sound design and composition, to get the film ready for distribution. Quite the ride that none of us predicted when we first go together in February 2020!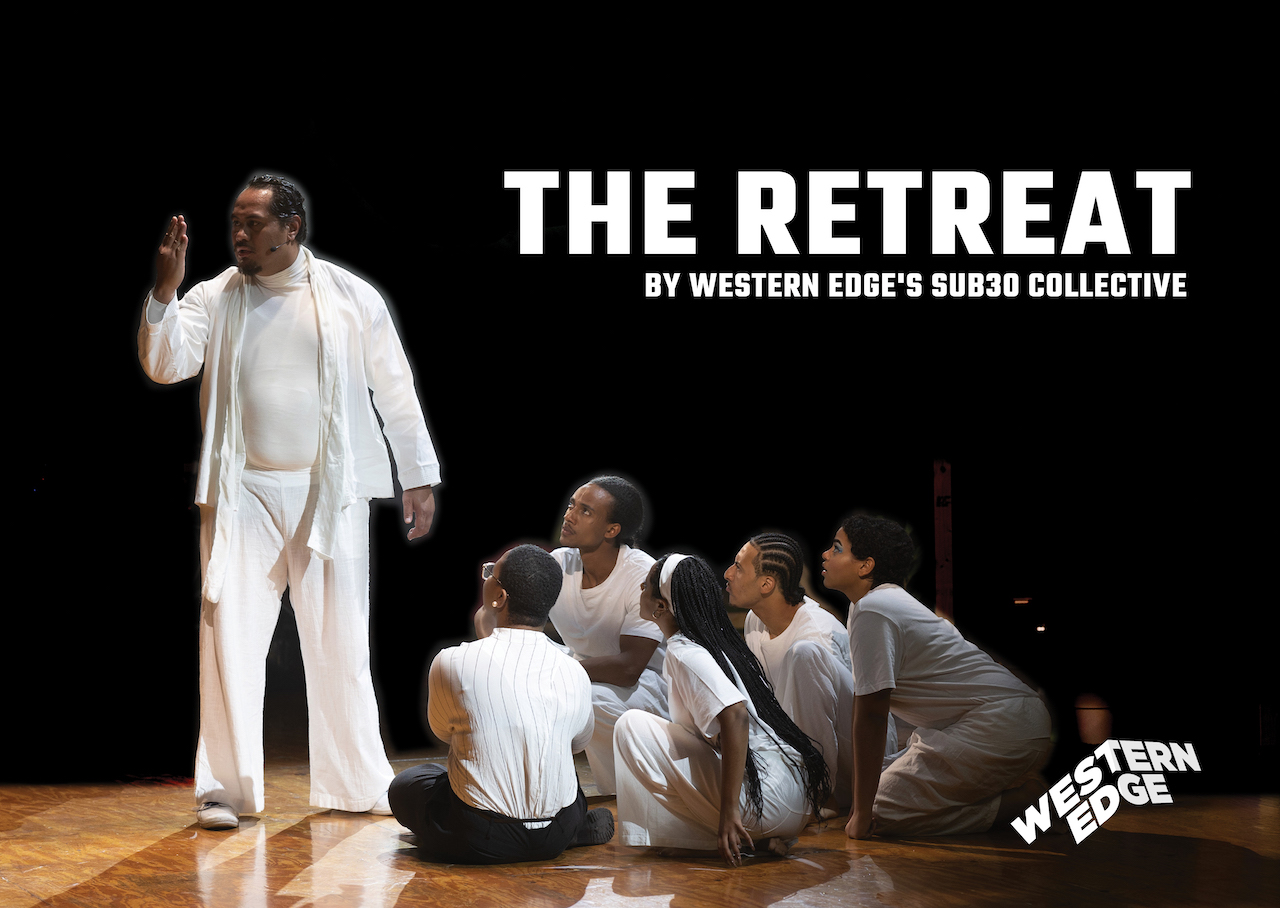 The Retreat will be screening on June 10 for one night only at Wyndham Cultural Centre. Join us from 7pm as the party kicks off with pre-show drinks, snacks and DJs. Post-show Q&A, dinner and DJs from 9:15pm. Book Now.