Work with us!
Our vision is of a new thriving generation of arts and cultural leaders who reflect an ever-evolving Australia.
Each year we offer a range of professional development opportunities for artists from the west to help realise this vision:
Creating and performing
Through the Community Youth Theatre program and Sub30 Collective artists from the west are able to practice their craft, explore new creative forms and build their professional network. 
Training
Each year WEYA offers free intensive masterclasses that provide a holistic overview of the industry, delivered by cutting-edge practitioners from a variety of creative and social practices. 
Employment 
WEYA employs artists aged 18-30 from the west as Support Artists to help design and deliver all our programming. Support Artists receive on the job mentorship from our co-Artistic Directors, Lead Artists, and guest artists.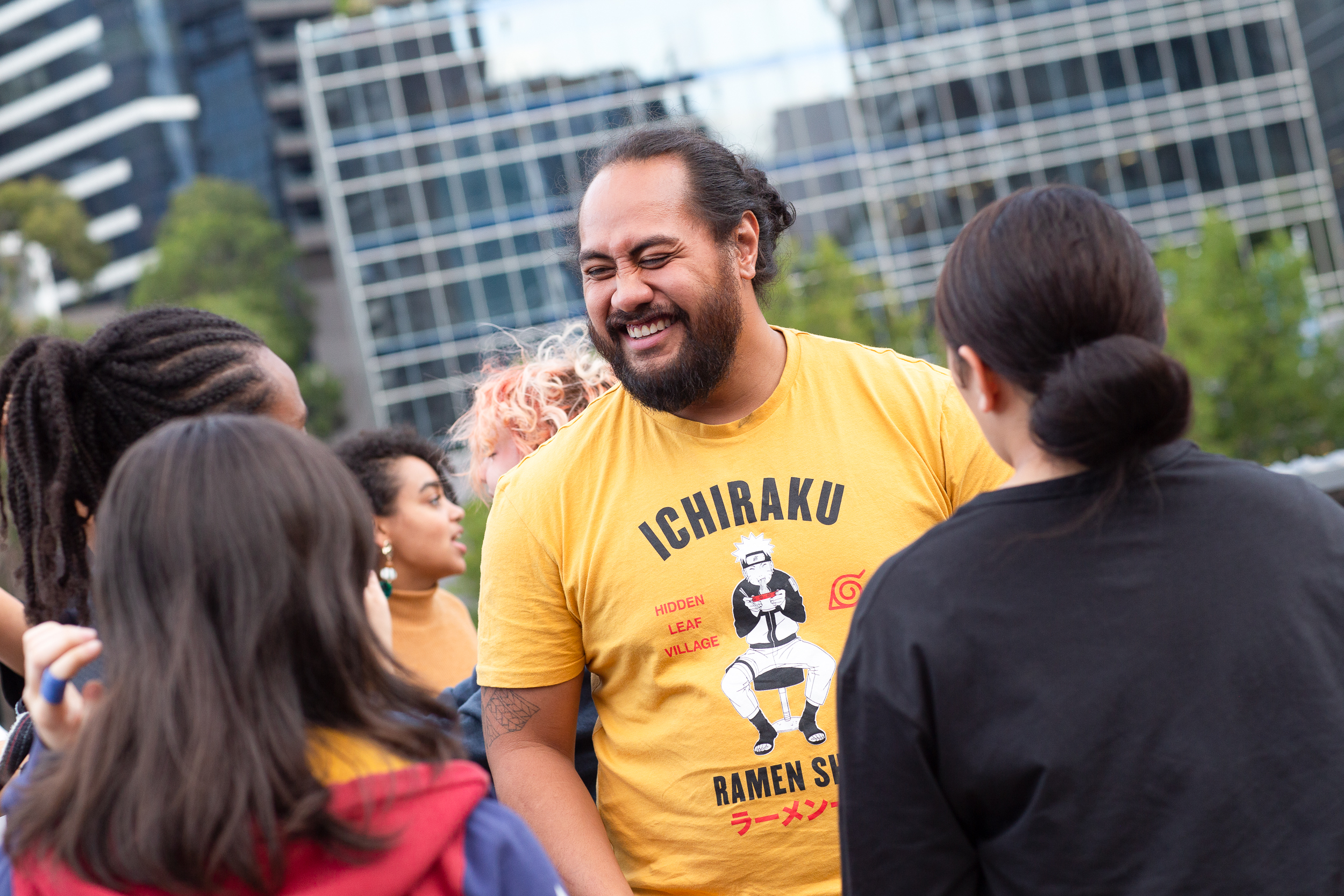 Join the WEYA Crew for 2021! We are currently accepting expression of interest for Support Artists who will help design and deliver our 2021 program in schools and community centres across the west. We are looking for artists who are familiar with WEYA's work and are interested in strengthening their performance-making, facilitation, and leadership skills.
If that sounds like you, check out the full position description here.
To apply, please send us your CV and a cover letter outlining why you're interested in becoming a Support Artist and why you would be great at it. Please send your applications to our General Manager Khalid Warsame. If you have any questions, you can email co-Artistic Directors Tariro and Penny, or call 03 8658 4052. 
If you're interested but not sure you meet all the requirements, please get in touch and let's have a chat about it. You'll be working within an amazing team of artists, and everyone will have their own strengths and areas for improvement – you might be just the person we're looking for!
EOIs close at 11.59pm on Sunday 12th December. 
If you have an opportunity that you would like to share with our community, you can email us at info@westernedge.org.au