Sub30 Collective
Western Edge Youth Arts' Sub30 Collective are an established collective of artists creating new work in the western suburbs of Melbourne. Bringing innovative and reimagined ideas and stories to the mainstage, Sub30 aims to subvert the conventions and ideologies of traditional theatre in Australia.
Each year the Collective train, dream and create together. They devise new works that explore complex ideas and themes; they dive into absurdity and realism and bring forth new ways to tell stories.
The Collective represents an accessible training space and career pathway for artists in the west, with members attending masterclasses, working in residence at major arts organisations, and receiving mentorship from WEYA co-Artistic Directors Tariro Mavondo and Penny Harpham, as well as professional artists from an array of disciplines.
Current Work:
Developed online throughout the Melbourne lockdown, the Sub30 Collective present a brand new work: THE RETREAT.
The Retreat will be performed on stage at The Substation in December 2020 and filmed Hamilton-style for a release in 2021.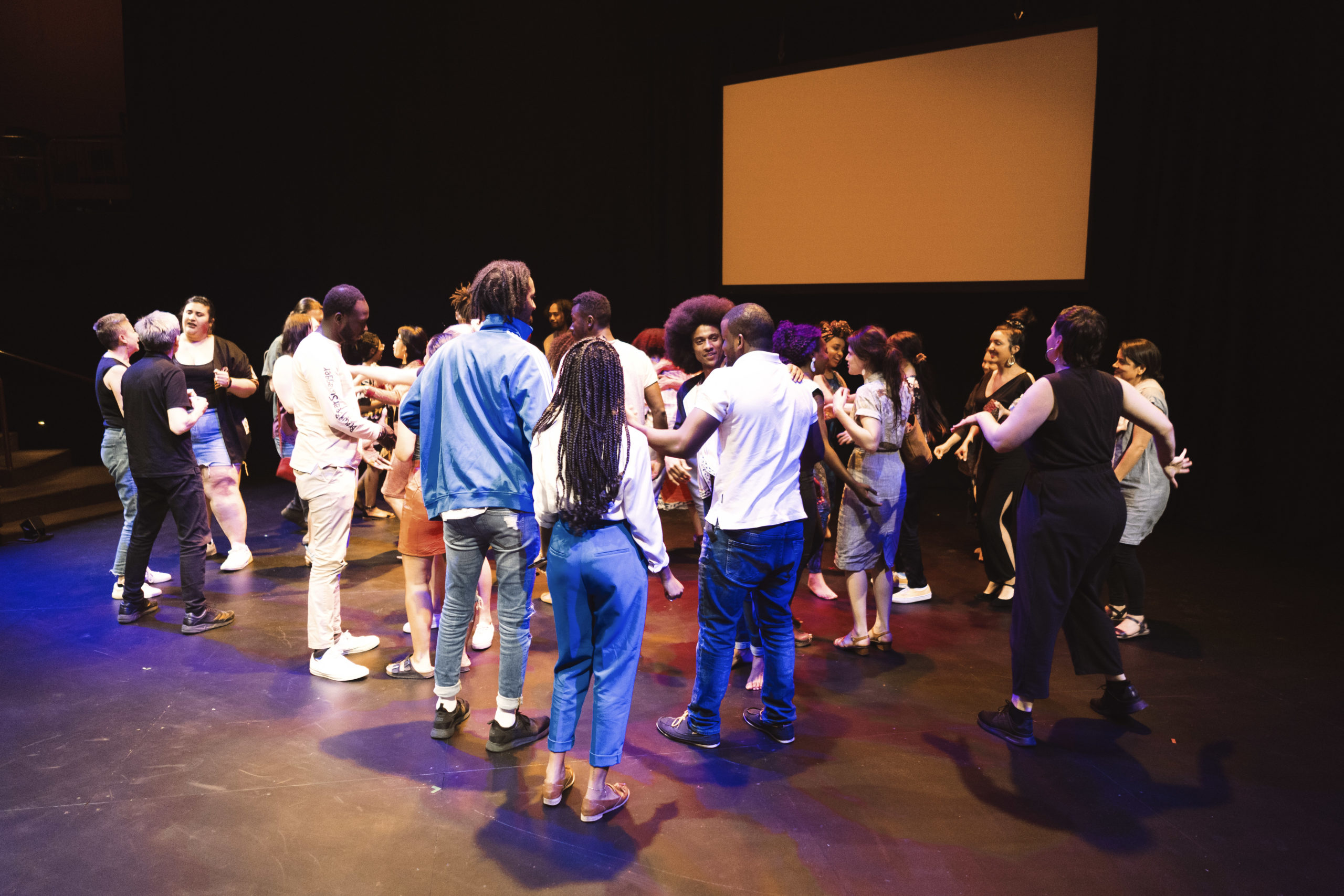 All I can say is that the work that you and your team has presented will go a long way to transforming the meaning of 'general public' to refer to a diverse range of people including us people of colour!
audience member
future echoes, 2019
The collective are: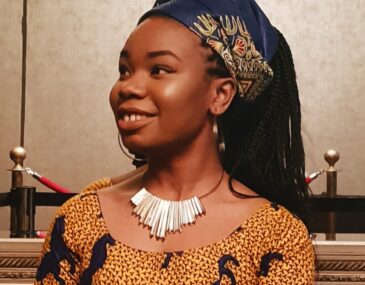 Amarachi Okorom is a Nigerian-born Igbo actress and spoken word poet. She grew up in Auckland, New Zealand until moving to Melbourne in 2013, where she studied and graduated with a Bachelor of Technology. She spent most of her time pre-COVID working at the Wyndham City Libraries and being involved in Wyndham Edge sessions.
Amarachi currently works with WEYA as the Communications and Administration Coordinator and a Support Artist. She is also a Writer in Residence with Lonely Company, developing a play about identity and pre-colonial Nigeria, and was featured in the Queen Victoria Women Centre's Home Truths series. Outside of her commitments she is usually practicing and perfecting her spoken word skills and writing stories.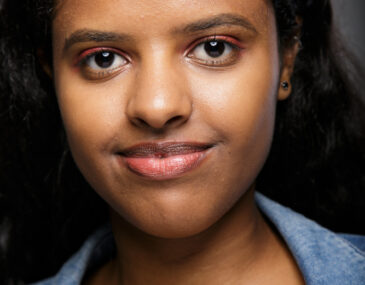 Betiel is an Eritrean Creative based in Melbourne Victoria, who started writing and performing in her late teens, acting in her high-school plays. Betiel joined Western Edge Youth Arts in early 2018. She co-wrote and performed in two productions, which led Betiel to earn a residency with Phoenix Youth Centre in 2018. She has also been mentored by comic, actor and writer Candy Bowers.
Betiel is a second-year film student at RMIT University, who recently created her first short film The Rise And Fall Of Bobby Maz which got into the Swamp Cinema Festival. Betiel is a creative who floats through multiple areas in the digital/theatre space, from being a runner on set to a production assist, performer, writer and film student.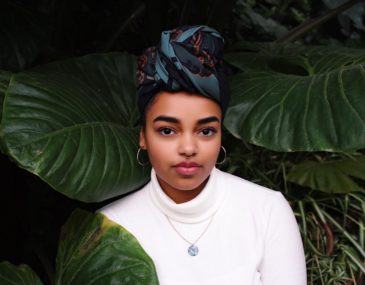 Leigh is a Melbourne based actress, musician and aspiring documentarian. Her earliest memories of performing include forcing her parents to listen to pitchy renditions of Disney classics, whilst smashing the keys of a small Casio piano. To this day, it is no different, but she would like to think her artistry has improved.
Leigh joined WEYA's Wyndham Edge in 2018, and played the lead role in the ensemble's original piece 'TIG; a recontextualised version of the ancient Greek tragedy, Antigone. She now works for WEYA as a Support Artist at Manor Lakes College and hopes to continue creating theatrical work that focuses on fostering environmental, political and socio-economic change.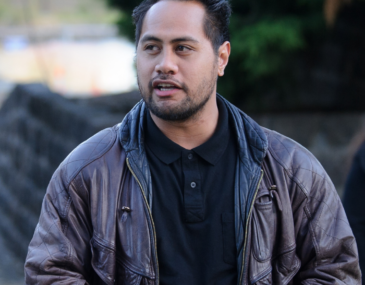 Michael Logo is a film and stage actor with diverse experience. He first became interested in acting when he was roped into a short film project as part of an after school program in 2007. Eli the Invincible, in which Michael stared alongside his younger brother Elijah, was an award winning short film featured on SBS, about a young wrestling fan trying to make sense of the racial violence surrounding him. Michael went on to work on several other short films, including Hiders (2013), and Burning of the Mekong (2016), before being cast as Tank in the feature film Is This The Real World in 2015. Michael's training includes a year with Verve Studios culminating in a season of With You, Alone in 2014.
Michael became involved in Western Edge Youth Arts in 2016 and played the role of Private Detective Fatu in TEK as part of the Phoenix Edge ensemble. Born in Auckland, raised in Broadmeadows, and proud of his Samoan cultural heritage, Michael worked on the script for Hamlet (2016), translating sections of this inter-cultural retelling of the classic text into Samoan language. Since then he has performed in Stand Out (2017) and Lele, Butterfly (2018), and has also worked as a Support Artist for WEYA at St Albans Edge and Victoria University Secondary College.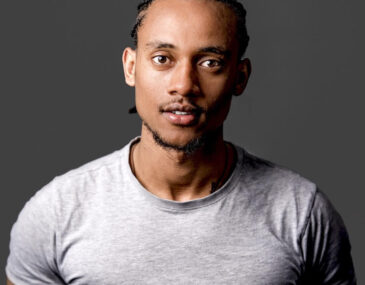 Ras-Samuel Welda'abzgi is an actor, director and graduate of Brave Studios and Youthworx Media. Sami has performed in feature films, short films, in a web series and in theatre. He played the leading role in feature film, Found in a Dream (2017). Sami is also known for his popular music video in which he performed traditional Ethiopian dances, that had 4.5 million hits.
In 2018, Sami created Jebena Genie (2018), an online web series adapted from the Disney classic, Aladdin, in which he plays the genie who grants wishes by performing traditional Ethiopian dances. Sami also worked with WEYA as a choreographer for St Albans Edge's performance, Grace for Race, and co-produced a web series with Penny Harpham, I Can't Even (working title).
Currently, Sami works as a Support Artist for WEYA, where he helps facilitate the Footscray Edge ensemble. Sami is also producing films in partnership with Youthworx. Sami hopes to diversify Australia's artistic landscape, by inspiring the next generation who might not see many culturally diverse actors like him on stage.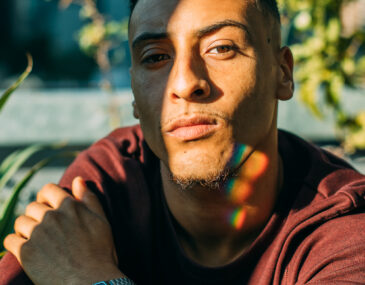 Yaw Dadzie is a musician, actor and writer based in Naarm/Melbourne. Drawing on his Ghanaian heritage, and early exposure to African and Caribbean music, Yaw weaves together elements of pop, afro fusion, funk and dancehall to create his trademark flow, which earned him an honorary nomination for Best Reggae and Dancehall Act at the Music Victoria Awards in 2018 and 2019. Yaw has performed at Let Them Eat Cake (with Machinedrum), I Love Dancehall and Strawberry fields, and has supported local and international artists such as Kranium, Nasty C, Konshens, Eddy Kenzo, Jose Chameleone, Big Zeeks, Baker Boy and JessB. As an actor, Yaw has performed at Malthouse Theatre (Iago, 2015 and Caliban, 2016) and Arts Centre Melbourne (AMKA, 2017). He is an experienced and sought-after community arts facilitator, working with Western Edge Youth Arts as a Support Artist across their school and community programs, and with cohealth Arts Generator as a collaborator on trans-disciplinary participatory arts projects.
History: leading edge
First established in 2015, the Leading Edge was a project-based ensemble that devised, performed and toured electrifying productions that re-energised classic texts and explored the issues that mattered to our communities. Weaving together physical theatre, music and dance the ensemble performed at Malthouse Theatre in 2015 and 2017, and toured to regional Victoria in 2018.
Past ensemble members include Abraham Herasan, Achai Deng, Ebony McGuire, Craig Gungata, Legrand Andersen, Natalie Lucic, Piper Huynh, Rex Pelman, Ror Akot and Vanessa Gustilo.
past works:
The Sub30 Collective is supported by the Australia Council for the Arts, Sidney Myer Fund and the Helen McPherson Smith Trust