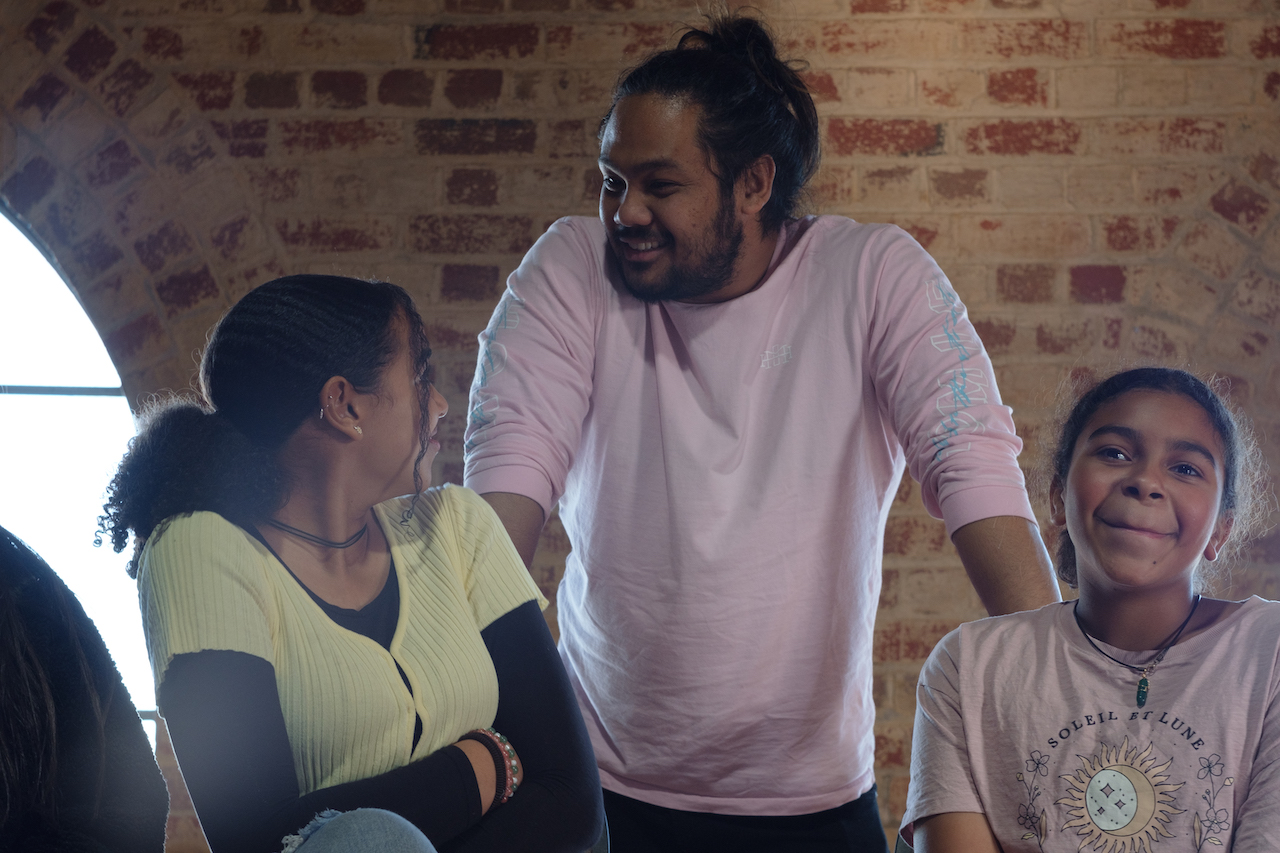 Edge Ensembles jump through time with new show "Distortion"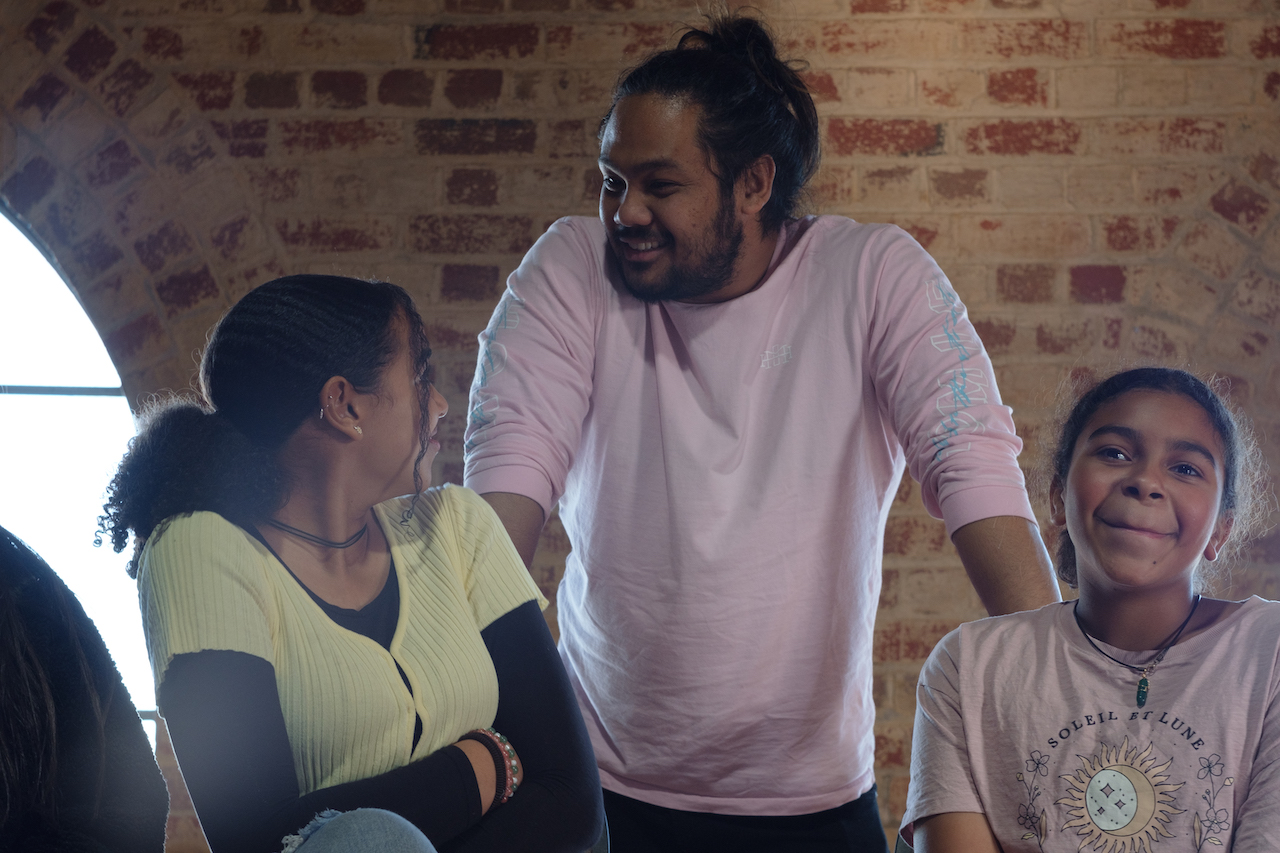 Co-Artistic Director John Marc Desengano's cup is very full, and not just with coffee. This week, he weighs in on all that's been happening with our Community Edge Ensembles program – and why you need to come to our upcoming new show Distortion.

I wake up this morning after a one-day weekend, yet I still feel oddly rejuvenated. Perhaps it's because my barista nailed my coffee order this morning – but most likely, it would be because we had our third group rehearsal for Edge Ensembles on Saturday and it was LIT (that's how all the young people described it, I think)! A room full of artists and creatives forming the show they wrote, directed and are performing in! Who needs coffee?! (Me. I need/needed coffee. But I still loved it)
And I'm thrilled to let you know that tickets are on sale for this very show – a time-tripping, genre-bending new work called Distortion.
The Edge Ensembles program is one that's truly close to my heart and the hearts of many in our Western Edge community. It's where I was welcomed into the unique Western Edge family as a lead artist for Footscray Edge, with co-Artistic Director Chanella Macri.
To have young people from all over the Western suburbs come together weekly and create the stories they want to tell, play the characters they want to play and make the art they want to make is awe-inspiring, motivating and most-importantly, a whole lot of fun. And at the end of it all, we get to witness the magic of it all on stages across the West – at Wyndham Culture Centre, Footscray Community Arts and The Bowery Theatre.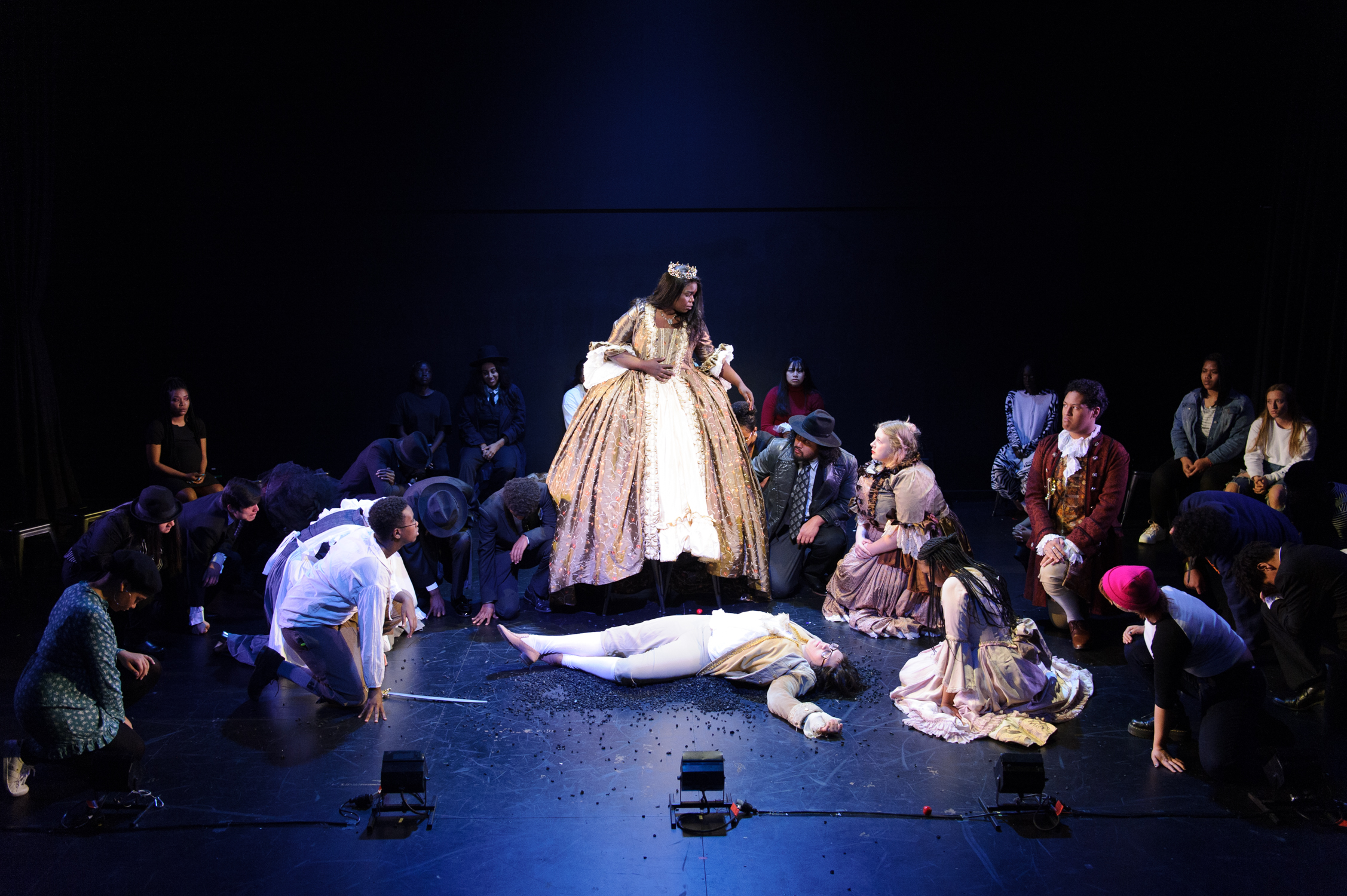 I have many fond memories from co-directing The Watching in 2019 and still to this day, the cast of The Watching reminisce on their experiences of Edge Ensembles three years ago with giant smiles and plenty of belly laughs. It truly is a memorable and meaningful experience for everyone involved.
This year, our lead and support artist group is made up of Betiel Beyin, Yaw Dadzie, Clarisse Bonello, Nat Lucic, Leigh Lule, Damian Seddon, Michael Logo, Kuda Mapeza and Kiril Stamenkov – many of whom were past Edge Ensemble participants. This is so important and incredible for us as these artists know the program, understand what it takes, and really own the heart of what a community program like this entails. They bring a different eye and expertise to this show and pass on their knowledge to the newer participants in the ensembles.
Their vision comes to life with a team of phenomenal designers; Dan Nixon on sound, Nathan Burmeister on set and costume, Jasmine Duff mentored by Jason Lehane on lighting, stage and program managed by the wonderful Harry Dowling.
This program opens its arms to community and fosters the future leaders of the greater arts industry whilst maintaining the heart and soul at its core. At Western Edge, we talk about filling our cups (metaphorically) in our lives with things that we really love. It really is a privilege to be the AD on a program that continues to fill my cup.
We cannot wait to share this hilarious, heart-warming, heart-breaking and joyous story with you. Grab your tickets today – we'll see you there!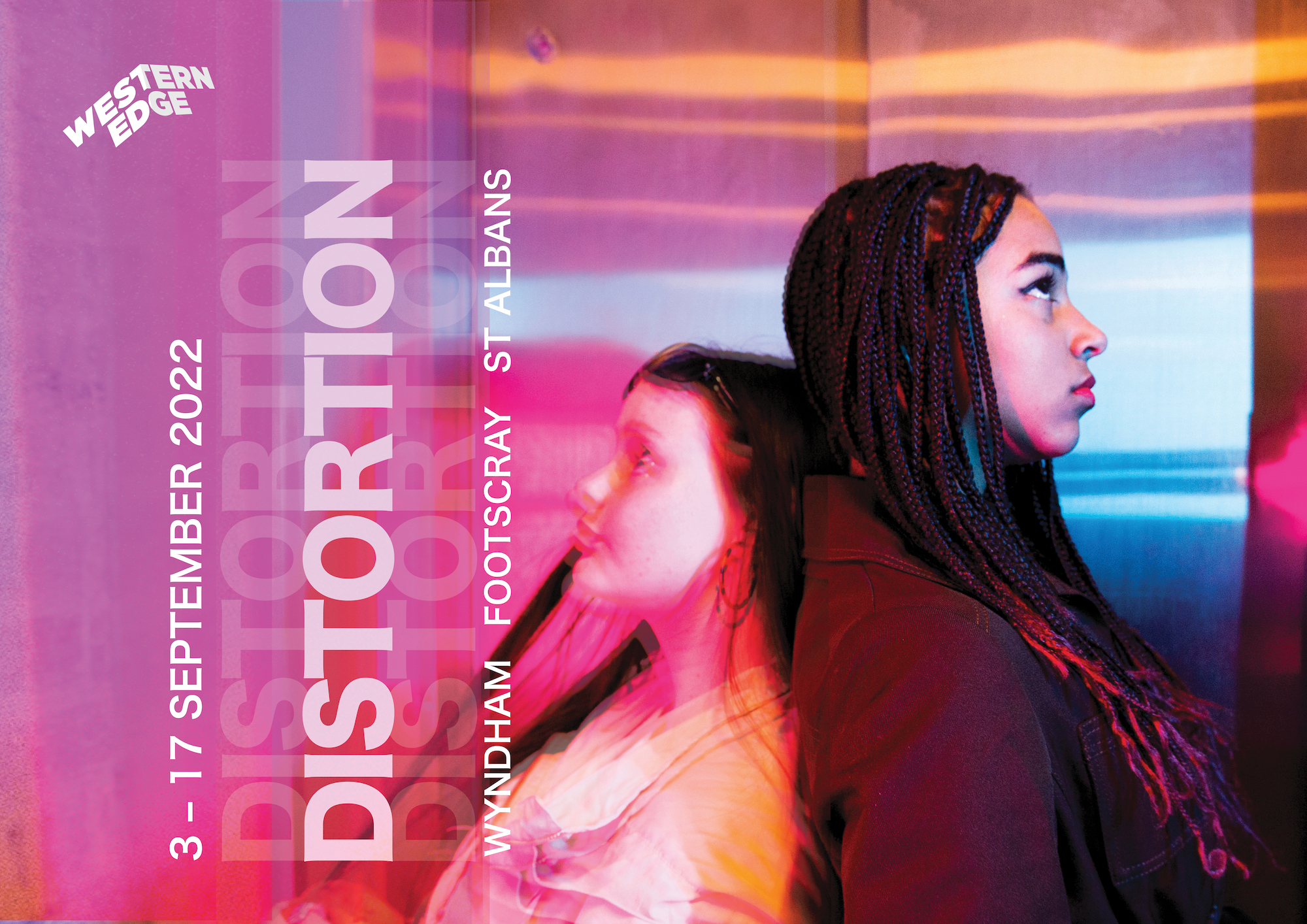 Distortion is a time-tripping, genre-bending new work created, devised and performed by the 13-30 year olds of Edge Ensembles. Journey with them through the centuries as they break curses, search for love and attempt to change their fates. Turns out time is a dangerous thing and everything has an expiration date…
Touring Wyndham, Footscray and St Albans from 3 – 17 September. Tickets on sale now.