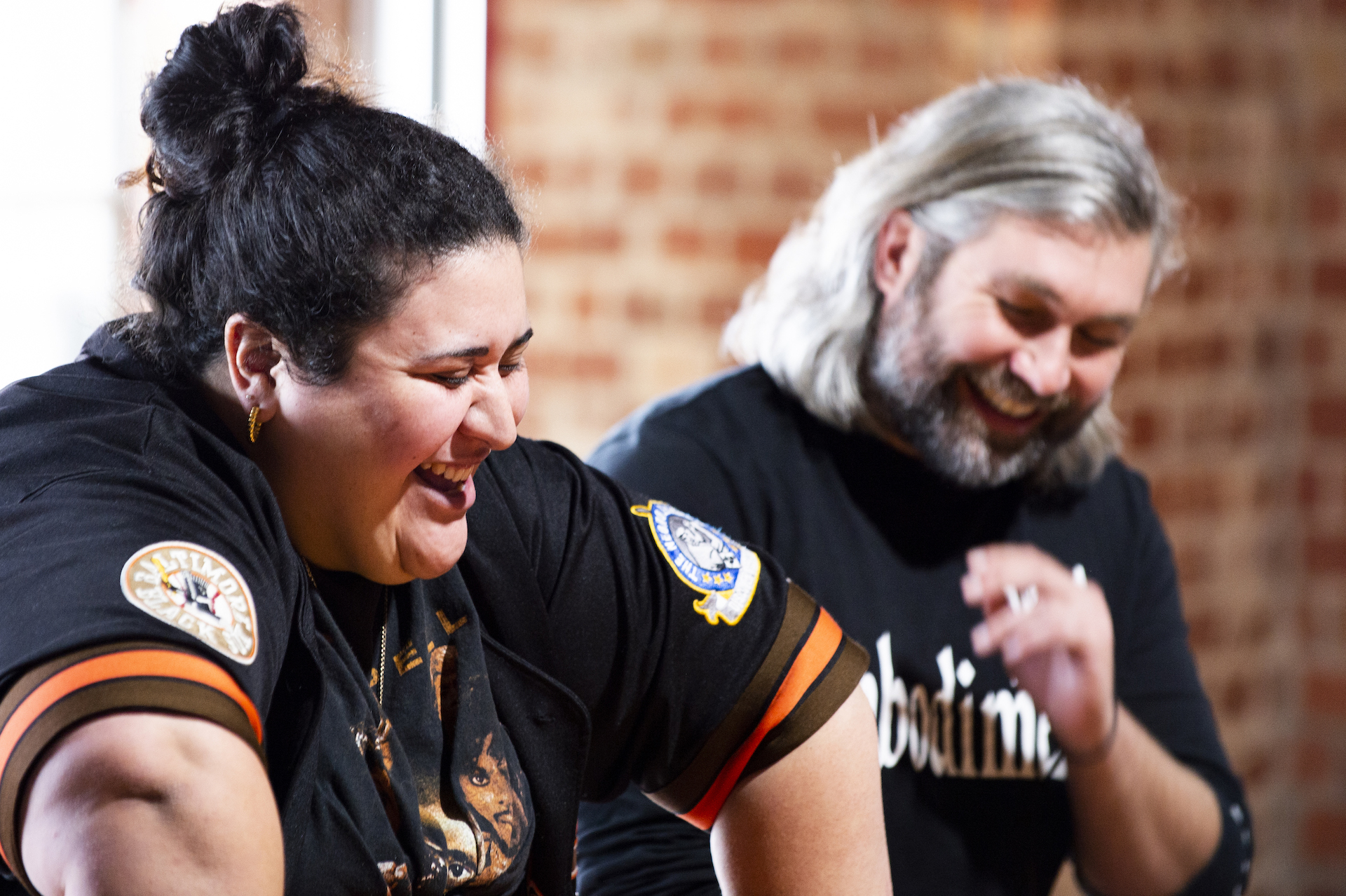 Welcoming Our New Chair, Board Members and Artistic Leadership Team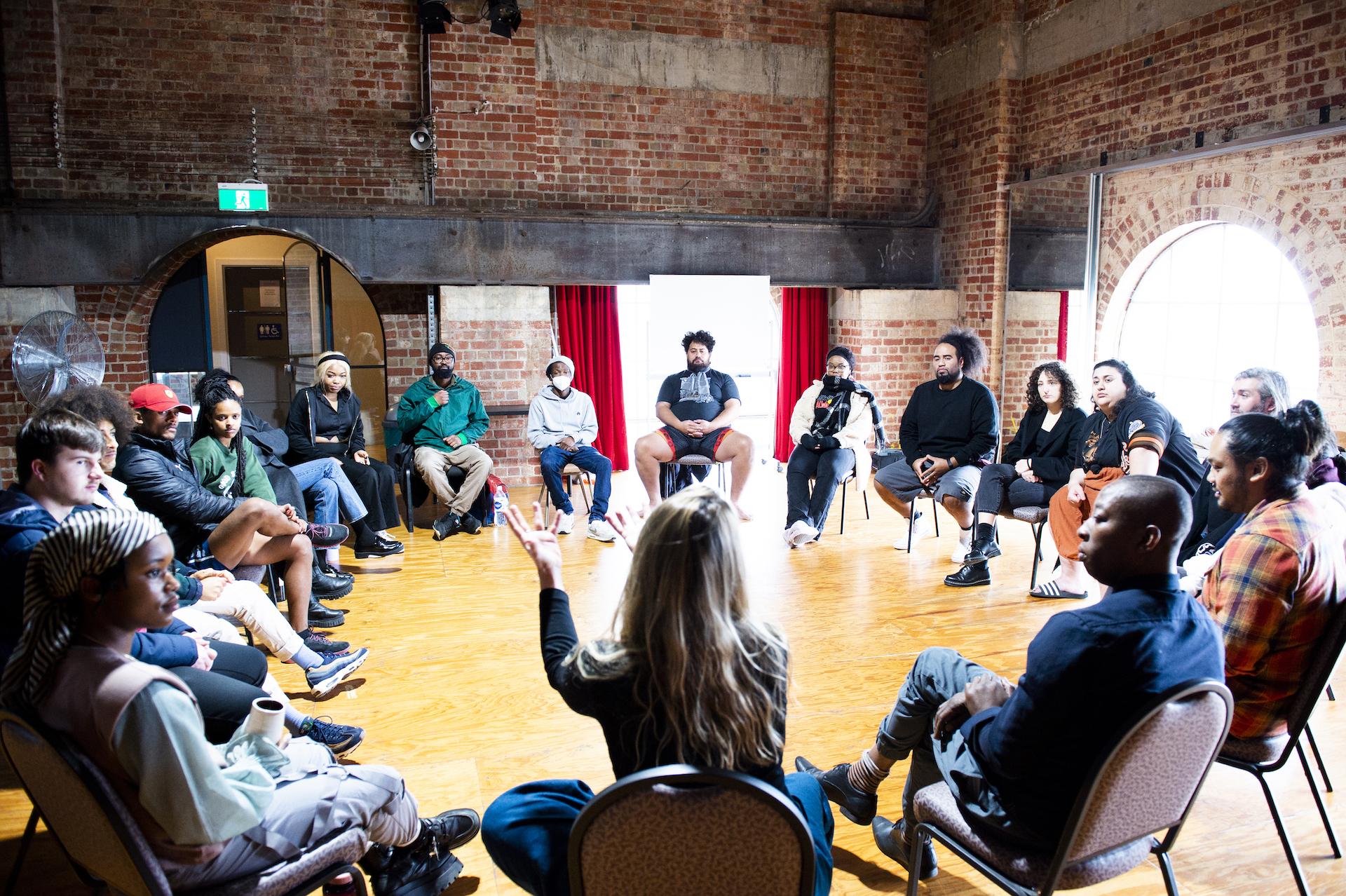 Hello from the tail end of winter, 
As I write this it is one of those rare warm winter days of Naarm, and I am suspended in the feeling of optimism and hope that a change of weather can bring on. There is a flurry of activity and excitement at Western Edge as we move into the second half of the year, but I want to first acknowledge the ongoing stresses of the pandemic and send my love and care to you all in what continues to be enormously challenging times for individuals, households, workplaces and communities.
In these last weeks of winter, I hope that the August sunshine serves as a warm reminder that this winter too shall pass and that evolution is constant, something our company only knows too well.
Goodbye to old friends and hello to new (and returning) faces 
In June, we said goodbye to Jock Jeffries as Chair, a role he has served for three years, after being appointed Treasurer back in 2016. Jock has passionately led the Board through an enormous period of growth, and I cannot thank him enough for his guidance and support for all that we do at Western Edge – and most importantly, for believing in our vision of a thriving community of artistic and cultural leaders borne from Melbourne's West. The same holds true for outgoing Deputy Chair Irena Baric and Board members Sherry-Rose Bih Watts, Vanessa O'Neill, Piper Huynh and Vincent Chin; thanks to the hard work and dedication of each and every Board member, we can say we are well on our way to achieving the change we envisioned back in 2019.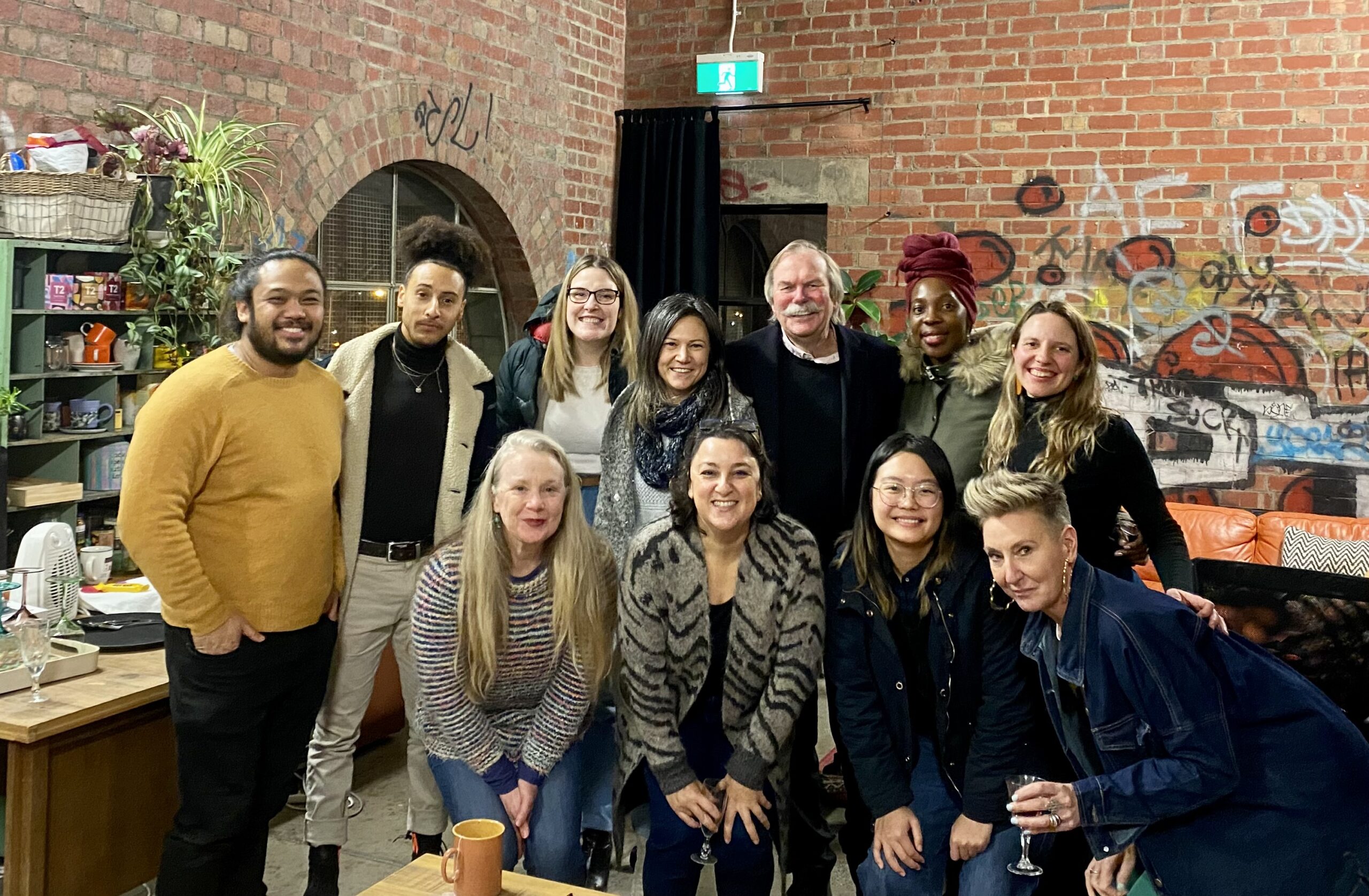 To lead this next chapter of the company, I am delighted to welcome Veronica Pardo as Western Edge's new Chair. Veronica has been leading the work on cultural equity in Australia for more than 15 years, heading peak organisations such as Arts Access Victoria and Multicultural Arts Victoria. She has worked with more than 150 cultural organisations, focusing on issues such as racial equity and justice, cultural safety, diversity and inclusion. Joining Veronica will be two new Board members: Anushka Wijendra and Liss Gabb, with experience in business strategy, governance, digital strategy and marketing (Anushka) and arts management, creative producing, community development and youth mental health (Liss). Kiera Moloney and Mario Agostino, who both joined the Board in 2020, will continue on as Secretary and Treasurer respectively, with other new Board appointments to be made in the next twelve months. 
And, as hinted back in June, we have continued to evolve our Artistic Leadership model. With Robert Young sadly stepping down as co-Artistic Director in May, his fellow Artistic Director John Marc Desengano has continued the conversation around artistic leadership models in arts organisations, and how we can further lateralise – in a way that allows diverse artists to step into leadership roles, while maintaining their own practice and community responsibilities. As such, I am excited to welcome a new Artistic Leadership Collective, comprised of three Artistic Directors (John Marc Desengano, Chanella Macri, and Stephen Nicolazzo) and two Artistic Associates (Amarachi Okorom and Tennessee Mynott-Rudland).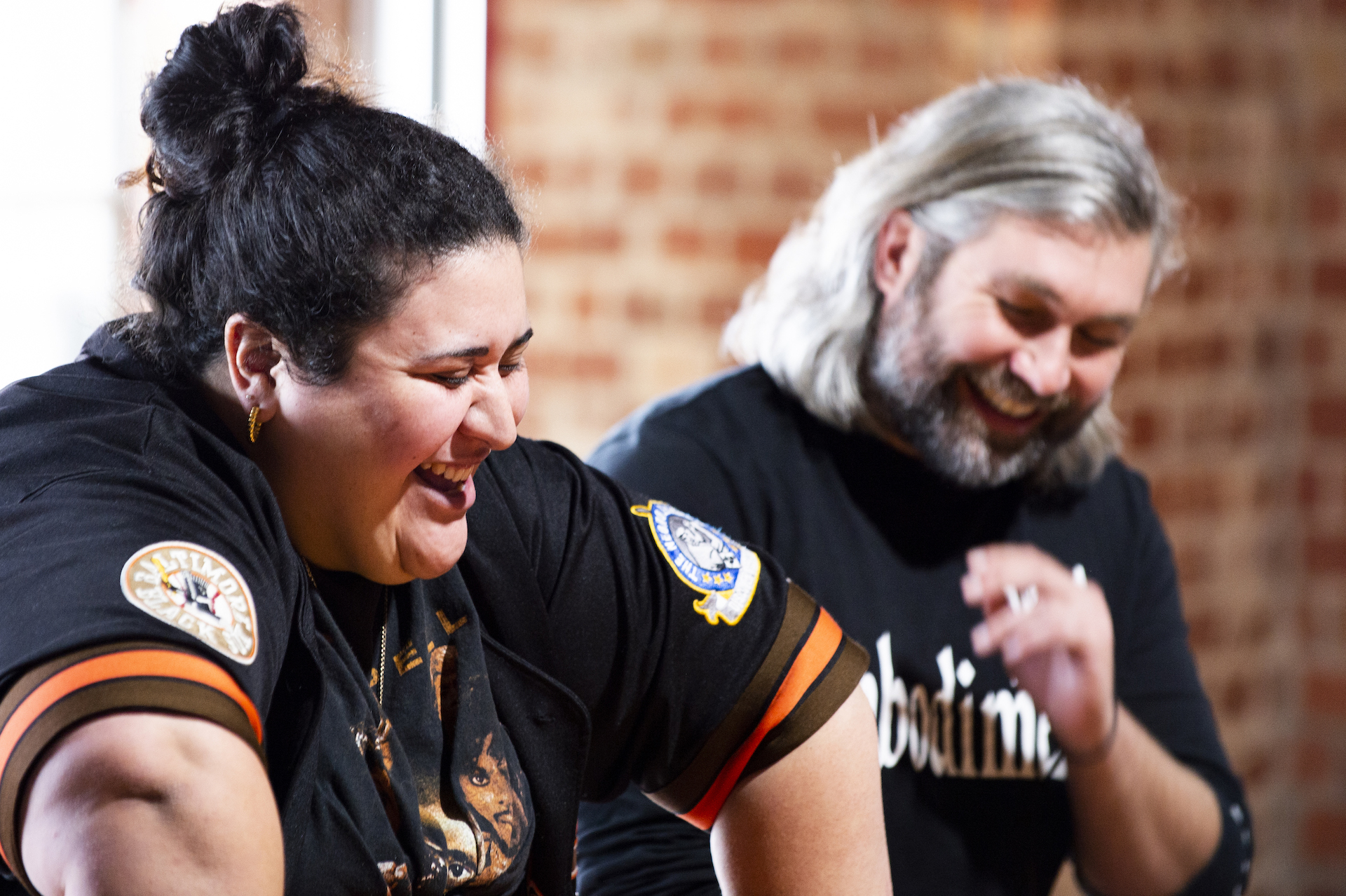 Chanella Macri is an actor, writer and theatre-maker who is fresh off the Malthouse stage for Looking For Alibrandi. A previous Lead Artist for Western Edge, Chanella has worked in various capacities for the company since 2019, including co-directing The Watching and co-developing one of our flagship productions, Lele, Butterfly. A second-generation Samoan-Italian immigrant, Chanella's own practice is both deeply informed by and embedded within her community. Her appointment will not only build on our intersectional approach to practice, but also help to further engage communities in the West.
Stephen Nicolazzo is a theatre director who has directed for a wide range of theatre companies including Melbourne Theatre Company, Arts Centre Melbourne, Belvoir, Arts House, and Malthouse Theatre (for the recent Looking for Alibrandi production that starred both Chanella and John Marc). As one of the first Guest Artists for our Up Next Masterclass series in 2018, Stephen has long been an active supporter and advocate for the company. As Western Edge continues to expand the scope of our professional development program, Stephen's experience in the industry will help to provide a bridge into the sector for young and emerging artists.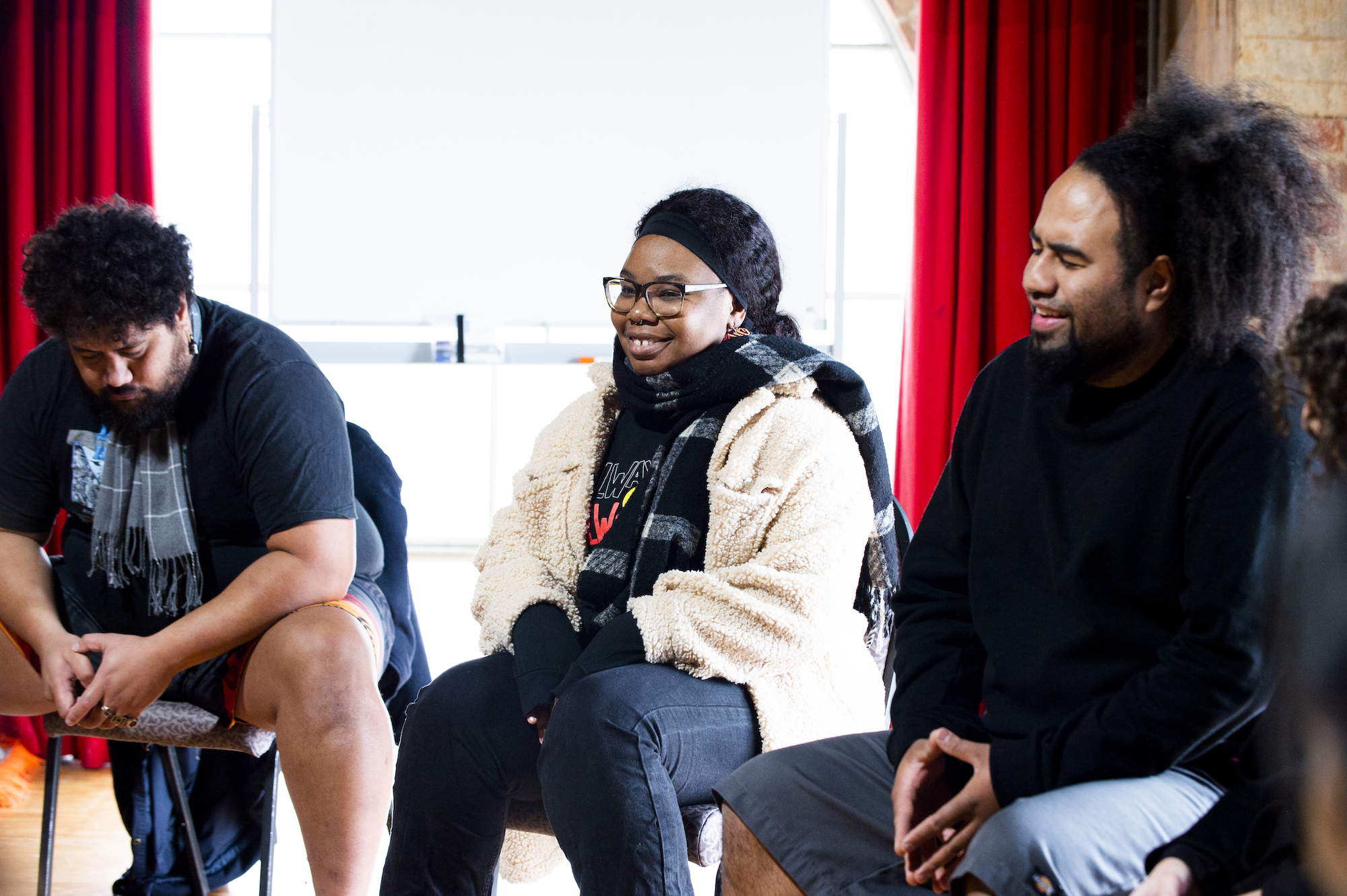 Our new Artistic Associates are no strangers to Western Edge: Tennessee has been creating performances and workshops with young people across the West for almost a decade, previously working with Western Edge as Stage and Production Manager on The Watching (2019) and The Retreat (2020). Amarachi, having started out as a participant herself in 2017, went on to work as Support Artist, Lead Artist, Marketing Manager and Sub30 Collective member. This, truly, is what Western Edge is all about – a company where young diverse artists are actively encouraged to take up leadership roles and shape the future of our organisation and Australia's youth and contemporary arts sectors at large.
We have a host of creative activities happening across the West in the coming months, so stay tuned. Thank you as always for your continued support and belief in Western Edge – I hope you are as excited as I am about this next stage of artistic growth and opportunity.
With care and winter warmth,
Penny Harpham
CEO
Access the full press release here