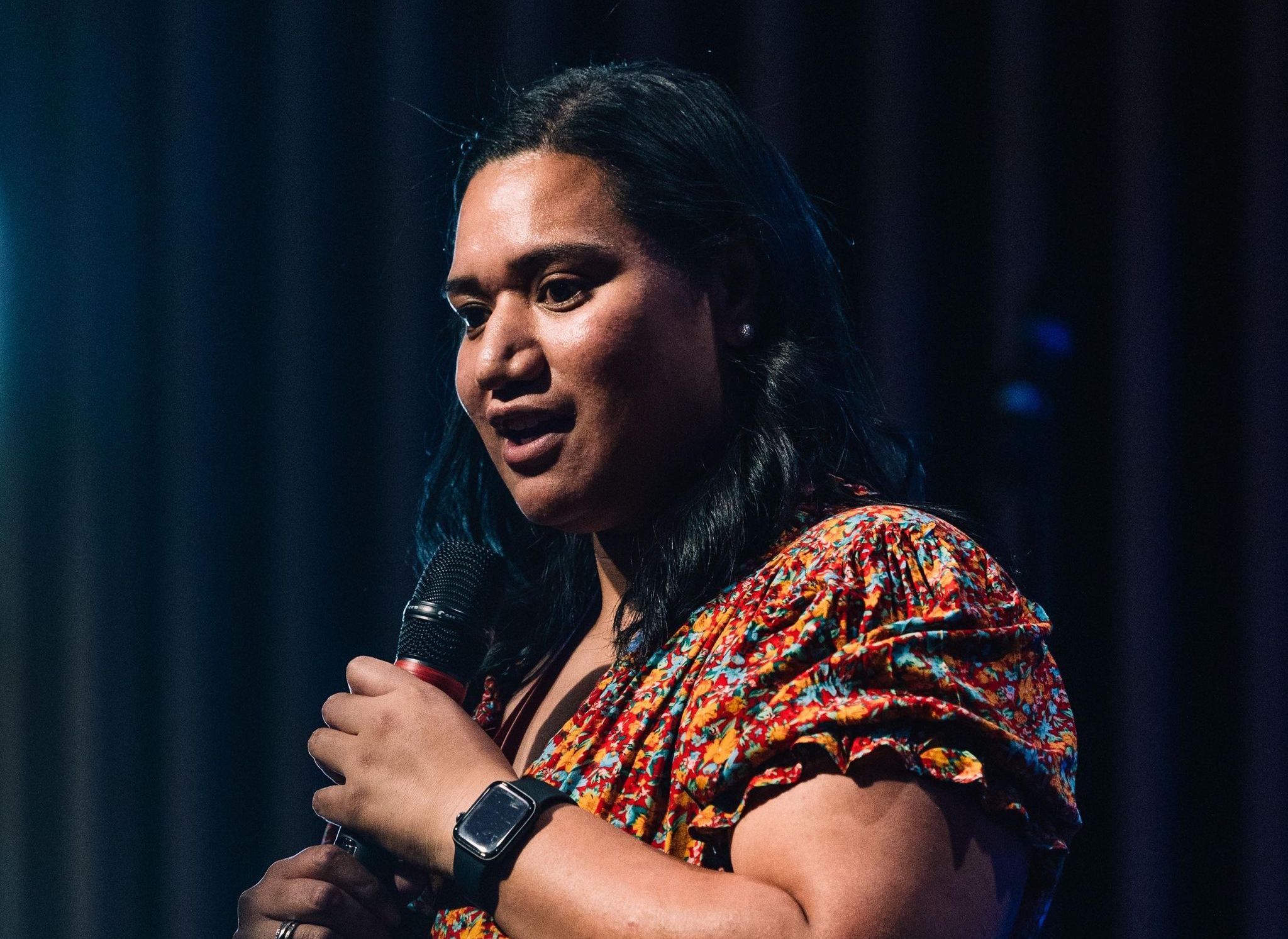 Delsa Tuitea is the Recipient of the 2023 New Voices for the West Commission
Western Edge are delighted to announce that the 2023 recipient of our first ever writing commission, New Voices for the West, is Delsa Tuitea.
Delsa Evotia Tuitea is an Australian born Samoan playwright and producer. She is an alumna of La Trobe University graduating in 2015 with a Bachelor of Arts majoring in English, Film and Theatre studies.
Having worked predominately in the community arts space for eight years as Secretary/Creative Associate with Pacific Island Creative Arts Australia Inc. (PICAA Inc.) Delsa has worked in various Pasefika arts projects. These vary from theatre productions, including her debut play Amataga o le alofa (D.E Tuitea, 2016), ReHavaiki (A.Tofete, 2017) and Acting 4 Youth (2018), as well as coordinating and promoting Pasefika music, film and arts programs including Spirit of Pasefika, Pasefika Vitoria Choir, Island Chronicles and PASIFIX Festival alongside Gaba Musik.
She is currently working as Program Manager/Creative Producer at Arts Centre Melbourne delivering projects to primary school students, youth and up and coming artists through programs such as Stories in the Wall and New Writers Collective. As well as her work with PICAA Inc and Arts Centre Melbourne, Delsa is also the secretary of Trans-Tasman siva Samoa academy, Le Masiofo Siva Academy Australia.
A massive congratulations to Delsa and to all who submitted an application. We are extremely grateful and excited by all the work coming out of Melbourne's west.
Subscribe to us to stay up to date about Delsa's work in the upcoming months.
New Voices for the West has been made possible with the generous support of Creative Victoria as a part of the Go West initiative