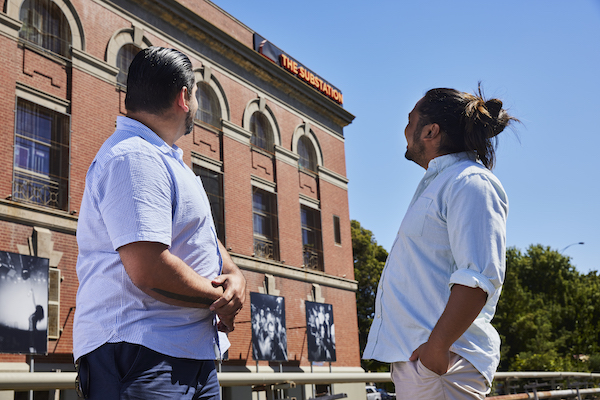 A new home at The Substation
It's been a long time coming but we are thrilled to be settling into our new home at The Substation, in Newport. After a two years of lockdowns, Western Edge has finally found its new home base in the west.
If you've never visited the iconic Substation building, let us paint you a picture. It's a gorgeous multi-story converted industrial building that was established over a century ago to power Melbourne's suburban rail system.
Now, it's an international destination for contemporary and experimental arts. To have a home amongst such gifted artists and creatives has helped us all reconnect with our deep passion for imagination, movement, sound, performance and community.
Plus, with an expanding team and a community of artists hungry for practice, it's grounded us and created a renewed energy for the year and years to come.
Have a little sneak peek into our offices below (still in process of getting set up) – and we must give a big thanks to our wonderful Development Manager Kim who ( amongst an impossible list of talents) is a wonderful interior designer and almost single-handedly sourced our furniture and a small forest worth of plants.
We can't wait to welcome you into our space for a cup of tea soon!
Kim's amazing vintage finds and unbeatable tea collection. Come for a cuppa!
There is always food at a Western Edge gathering.
Our Business Manager Lucy with just some of the new plants – there are plenty more where that came from.
A big thanks to Kim for her hard work and creative design eye.
Our first big team meeting in the space, welcoming the Collective in Training.