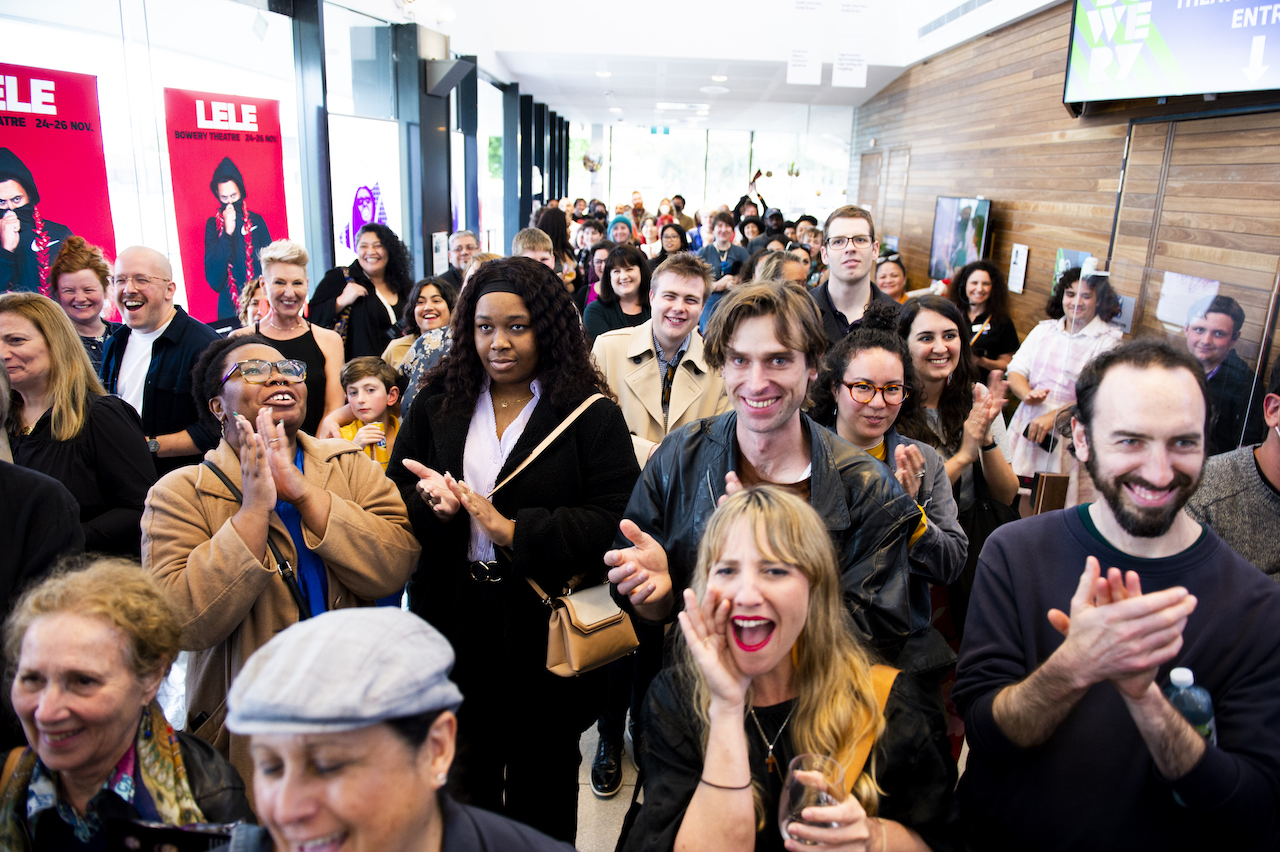 "Enormously challenging and rewarding": Penny Harpham Reflects on 2022

As we usher in the beginning of summer, CEO Penny Harpham reflects on the big year that was 2022 here at Western Edge (and hints at what might be in store for a promising 2023).
Woweee, what a year. Did we just do that? When I reflect back on the year we've just had I can hardly believe that it was only 11 months ago when we were preparing for our first live performance since 2019; that we were nervously inducting artists so they could get back into rooms with young people for the first time since the beginning of 2020 (give or take a few workshops in between lockdowns in 2021); that we were just beginning our Board transition; interviewing for Artistic Directors; that Omicron was running rampant; that things seemed at once so exciting and yet still so slippery – like we were dancing on uneven ground but so desperately wanting the music to keep playing!
And now, 11 months later, and we've had:
We've also engaged in new partnerships and creative exchanges, represented Western Edge at conferences across the country, undergone our first ever fundraising campaign, trained staff and artists in trauma-informed practice and child safety, piloted a livestream discussion series, participated in programs to audit and strategise our digital vision for the future and much, much more. Oh, and we moved in and fully furnished our new home base at The Substation!
It has been a huge year.
Please note – I write this not to celebrate 'busyness' – I am well aware that this year was enormous and we are not using it as a benchmark by any means. In fact, my new favourite saying is Do Less, Achieve More and I'm committed to moving with the team into this next chapter with calmness, stability and ease.
I highlight it all to show the enormously challenging and rewarding year that was 2022. After 2 years of isolation, delays and postponements, this year we were able to have closure on projects that have been in the pipeline for months and years, and also to open our doors and minds to new collaborations, opportunities and practices. It was a hard slog this year, but it was a necessary wrestle with the trauma and hangovers of 2020/2021 and the collective excitement and yearning for new projects and programs that brought a surge of positive and future-focused energy back into the company.
I can't thank all our artists, staff and the Board – outgoing and incoming – enough for their support throughout this year. It really has been a year of maturation for the company. Last week we had a whole-company Strategic Planning day, with representatives from Board, administrative staff, artistic leadership and participants all dreaming, drawing, playing together as we came together to reflect on where we've come from and look to the future.
When asked to physically enact what Western Edge was to us, some words that were chosen were peaceful, resting, flowing, sensitive, family, care, generous, heart, friendship. After the past 3 years of challenge, disruption, adaption and surrender, it really brought tears to my eyes to know that we have come through to the other side together with such a sense of community, of strength, of respect for one another, and of love.
I am reminded of a favourite quote by Ram Dass:
We are all just walking each other home.
I thank everyone involved at Western Edge for allowing me to walk this way too. And I extend this to each of you reading this. Thank you for coming on this journey with us. For all your support, whether that be engaging with our work as participants, family members, cultural consultants, community members, avid theatre goers, educators, donors, company champions, or perhaps simply by clicking on our emails and following our work. You're part of this beautiful community we are growing, and I'm grateful to be walking beside you.
On behalf of all of us at Western Edge, I wish you a peaceful, joyful and nourishing Summer break and I look forward to seeing you in the new year.