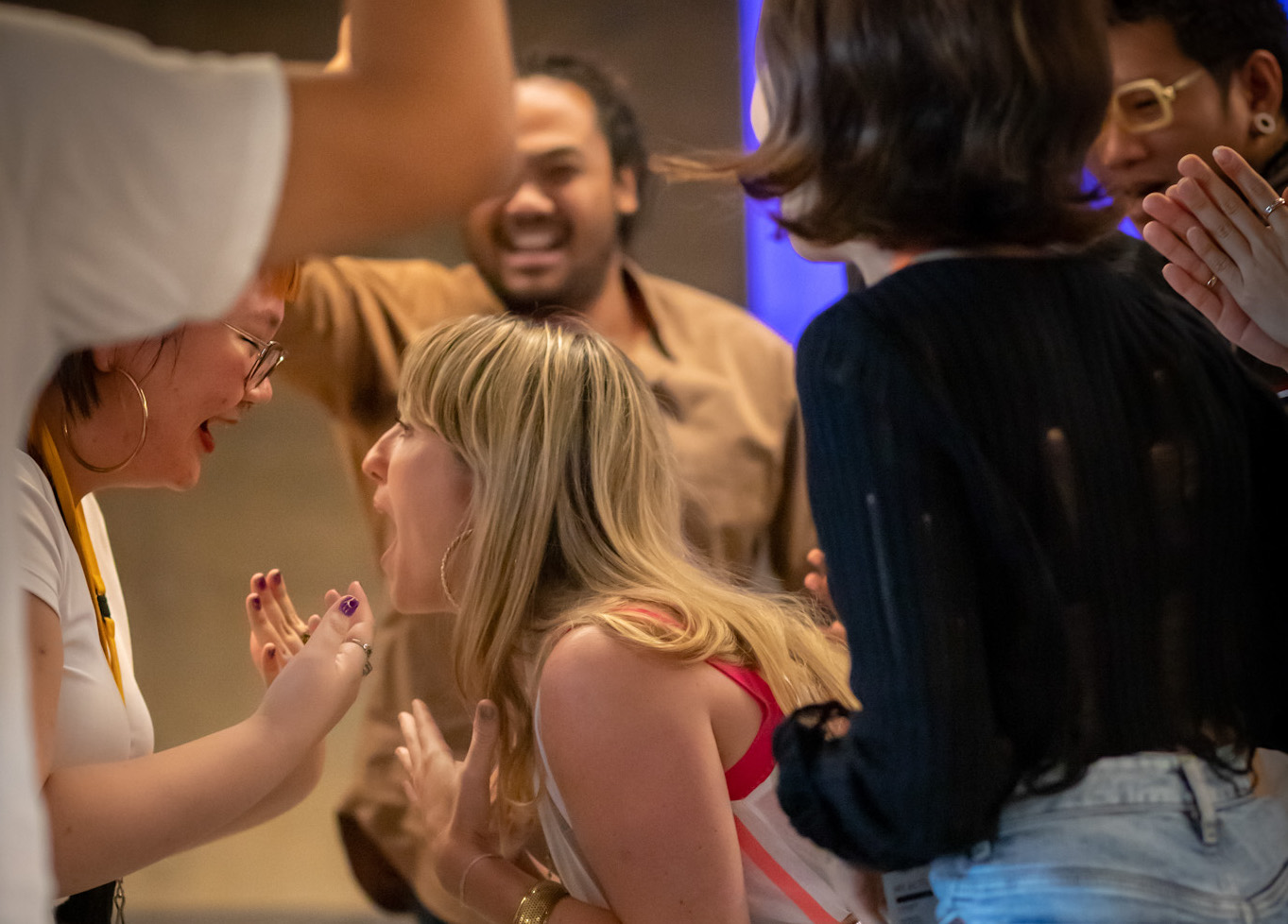 Western Edge Takes On Southeast Asia: Reflections from the 2023 Bangkok International Performing Arts Meeting
From Melbourne's West to Southeast Asia, Western Edge headed to the 2023 Bangkok International Performing Arts Meeting, highlighting our work with young people in the sector and the embodied ways in which we give space and voice to our artists. Thanks to funding from the Department of Foreign Affairs and Trade (DFAT), the trip marked the beginning of our efforts in connecting with our international counterparts. Here, CEO Penny Harpham and co-Artistic Director John Marc Desengano reflected on the experience.
Penny: Last week Western Edge went international!
Co-Artistic Director John Marc Desengano, Development Manager Kim Suree Williamson and I spent a week in Thailand attending the Bangkok International Performing Arts Meeting (BIPAM) where we were invited to speak on the topic of "Championing the Voices of Young Artists" at the Jim Thompson Art Center. We spoke about the work we are doing to create culturally safe and accessible spaces for young people from Melbourne's West to tell their own stories with their own voice in their own way, while also providing long-term support and tangible pathways for young artists in the West who are committed to a career in the performing arts sector.
We also led the delegates through our embodied practice, explaining our artistic process and breaking down how we facilitate our programs with young people, and how this creative methodology is the core of our entire company's workplace culture. The games we play and deep listening we engage in with young people in our rehearsal rooms also underpins our administration, management and Board governance practice and is our true north in all we do.

Penny: It was a week of total immersion of Thai culture – we visited key cultural sights, saw traditional and contemporary performance, and of course met so many wonderful and inspiring artists and arts leaders from across Thailand and Southeast Asia.
John Marc: It was the most enriching experience attending BIPAM 2023. To connect and converse with peers across the globe has allowed us the chance to see how we can improve our practice, but also given us the confidence to know that what we do has a place and purpose not only in our country but globally, and others are genuinely interested in learning from us too. It's so inspiring to speak to other orgs who share similar values!
Penny: We're so thankful to BIPAM for inviting us over and welcoming us into such a vibrant, passionate and caring arts community; our own work feels at once more grounded and expansive now having connected with so many peers across the globe! And to the Department of Foreign Trade and Affairs who funded the three of us to attend and grow our networks across Southeast Asia – we couldn't have attended without your support and belief in the work we are doing and its national and international impact.
John Marc: This is the first time Western Edge has attended an international conference but it will certainly not be our last. Thank you BIPAM for having us and for organising a wonderful event. We can't wait to come back!