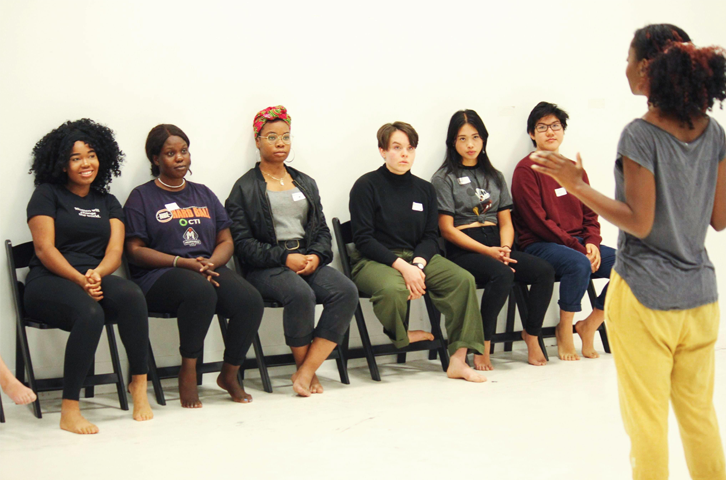 The Western Edge Artists Breaking the Bias
Today is International Women's Day. The theme is #BreakTheBias.
The call to arms? Celebrate women's achievements. Raise awareness against bias. Take action for equality.
As an organisation that champions diversity, inclusion and equity for all artists and young people, breaking bias is something we do every – single – day.
In a world and industry where female and non-binary creatives, artists and leaders are seriously underrepresented; female and non-binary artists of colour are even more drastically sidelined, overlooked and all-too-often pushed to the shadow of stereotypes.
But not for much longer.
You see, the artists we know, in our community, whom we are incredibly proud to stand behind as they blaze their own trails – are breaking the bias themselves. They are burning down stereotypes, shining their bright lights and creating waves of change through their artistic and local communities.
They are landing leading roles. Writing award-winning screenplays. Directing. Moving. Teaching. Designing. Producing. Creating. Leading the way.
So today, like every day, we celebrate their achievements. And we invite you to join us to stand behind them as they continue to tell their stories, shape the stage and screen, and change our world for the better.
Cast them, go watch them, hire them, work with them, follow them –  and join us as a Western Edge community to #BreakTheBias and show the world how talented they are, and how lucky we are to witness their art.
---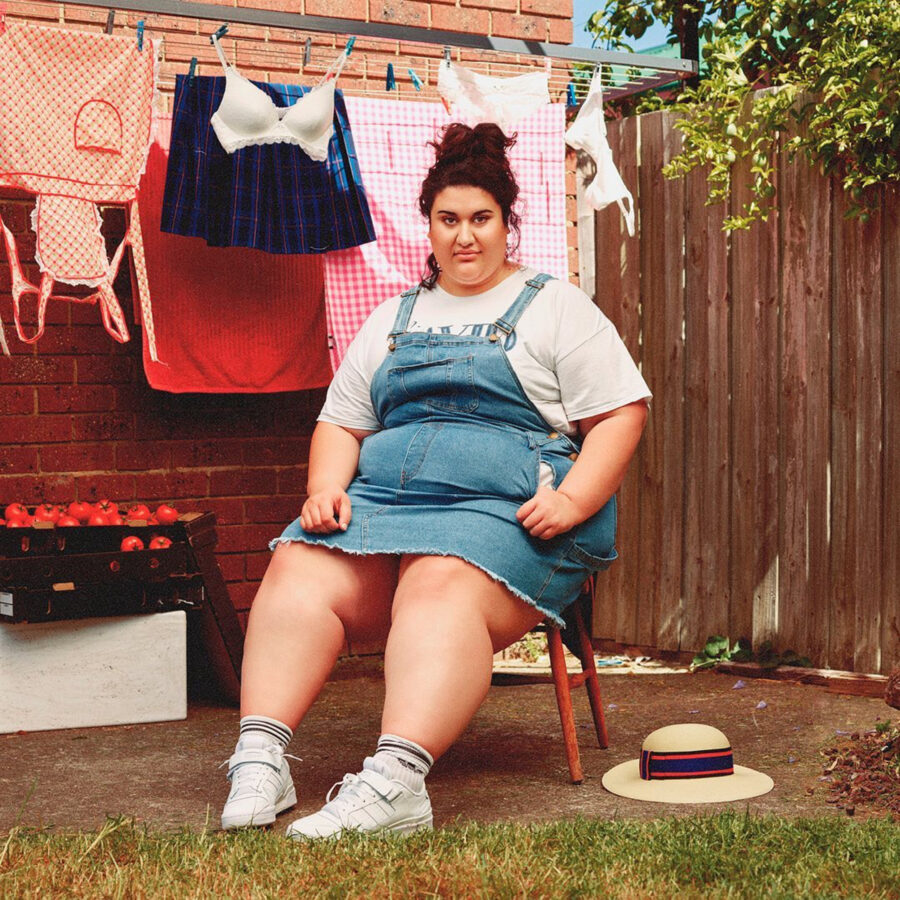 Chanella Macri – Looking for Alibrandi
Not only is Chanella one of our beloved Lead Artists, but she's also an incredible stage and screen actress. Chanella has recently been cast in the leading role of Josie in the first stage adaptation of the iconic Australian book and film, Looking for Alibrandi. 
In an extra ode to the power of women creatives, the original book was written by Melina Marchetta, and this screenplay has been created by the very talented Vidya Rajan.
And as if that's not enough, Chanella will be appearing in an upcoming Theatreworks production called The View From Up Here, written by Fiona Spitzkowsky (Western Edge's former Programs Manager). Opening in May, Chanella will be joined on stage by none other than our new Co-Artistic Director, John Marc Desengano (but this is an IWD post, so we'll keep the spotlight on Chanella this time thanks, John Marc!)
Looking for Alibrandi, Malthouse Theatre
8-24 July. Book tickets here.
---
Amarachi Okorom
Amarachi is a Nigerian-born Igbo actress and spoken word poet, Western Edge Support Artist, and member of Western Edge's Sub30 Collective. Her screenwriting and poetry continue to blow us and the industry away. In 2021 Amarachi was selected to be part of Melbourne Theatre Company's First Stage play development; was invited to join Malthouse Theatre's Besen Writers Group, and her play Akaraka was shortlisted for the national Griffin Award.
Amarachi is a featured playwright in the upcoming production Reigen – a showcase of the fleeting close encounters of nine characters seeking intimate connection while falling in and out of lockdown.
Reigen, Meat Market Stables
18 – 21 March. Book tickets here.
---

Sina Ale Brown
Sina is a Samoan-Australian actress and artist and a recent addition to Western Edge's newest Collective-In-Training ensemble. Already in demand, Sina's artistry is nuanced and powerful.
Catch her in the upcoming stage production Security by Michele Lee, showing in April.
Sign up for our newsletter, follow us on Instagram and Facebook and keep an eye on our What's On page to find out when tickets go on sale.
---

.
Betiel Beyin & Leigh Lule
They are the dynamite duo that individually takes your breath away with their unique talents, and together take you by storm with their hilarous writing. Both Betiel and Leigh work as Western Edge Support Artists and are members of the Sub30 Collective.
Over the past two years, they've written, directed and starred in a digital comedy series 'Lil CEEBS'. In 2021 they were finalists in the ABC TV Iview Pitch-O-Rama, and have recently finished a stint as artist-in-residence in ABC writing rooms.
Follow the CEEBS Instagram to stay on top of their work and find out what they're up to.
---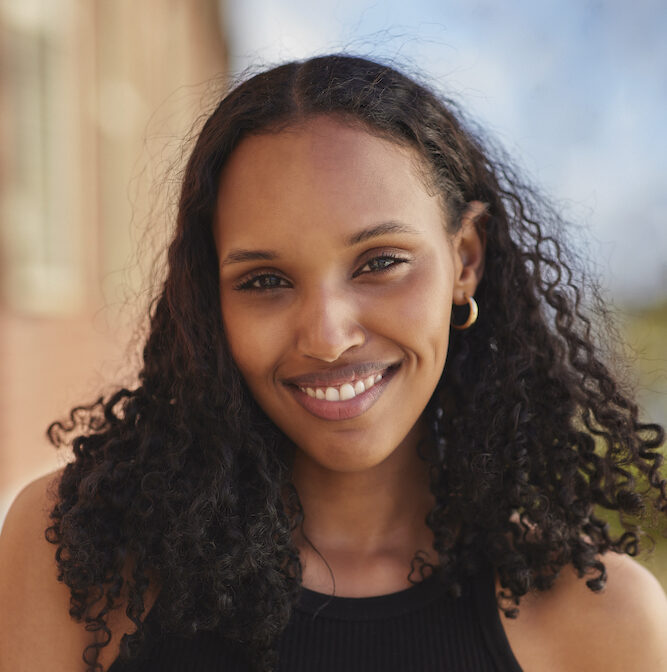 Fay Abdul
Keep an eye out on your screens and stages for Fay, a wonderfully talented emerging artist and one of Western Edge's new Collective-in-Training members.
In 2021 Fay was signed Aran Michael Management. Reach out to her agents here.
---
Didem Caia
A treasured Lead Artist in the company, Didem Caia brings her love of writing, reading, literature, poetry, prose and performance to every workshop and artwork she works on.
This literary icon is has written creative pieces and essays for The Age, Yen magazine, Voiceworks, Meanjin, AustraliaPlays.org, The Currency House Press and ArtsHub and is currently a PhD Candidate at RMIT School of Media and Communications and a 2021 UN Global Voices Scholar interested in women's rights and prevention of violence through education.
Didem is the 2021 recipient of the Melbourne Fringe Festival New Voices commission and is currently producing her first documentary 'Nobody's Daughter' in association with Film Victoria, currently set for development in 2022.
---
Patience Pyne
Around Western Edge Patience needs no introduction. She first joined the company in 2016 as a Year 9 student in our In School Residency production of Hamlet at Victoria University Secondary College. Since then, Patience has performed in six Western Edge productions in both her high school and local Community Youth Theatre program, as well as being selected to partake in the Youth Scholarship Course at Melbourne Theatre Company through the Betty Amsden Foundation.  In 2021, Patience was part of the selection panel for the company's recruitment of new Artistic Directors, and in 2022 she is a member of the Collective in Training as part of our Level Up Professional Development program.