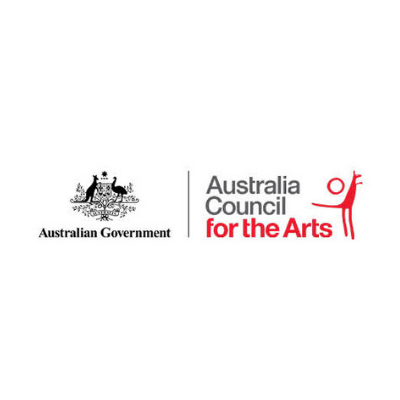 WEYA is humbled and deeply grateful to have been successful in our application for Four Year Funding
Last Friday, the Australia Council for the Arts announced the outcome of its 2021-2024 four-year funding program and Western Edge Youth Arts is humbled and deeply grateful to be successful in our application. We want to thank the Australia Council and the peer assessors who had to make incredibly difficult decisions this and every funding round.
The future is now and the young people we work with are thriving and influential artistic and cultural leaders. WEYA works with communities that are underrepresented on our stages and screens, but are already doing the hard work of challenging the cultural status quo of this country, bringing marginalised narratives firmly into the spotlight. With this funding WEYA will help strengthen the communities being built by the young people we work with and amplify the conversations they are having by providing safe creative spaces and sustainable career pathways for artists in Melbourne's west.
Although this is a big win for WEYA, we were one of only 95 organisations who received good news on Friday, and our hearts go out to the organisations who were not successful.
For small-to-medium arts organisations in particular, this funding represents long-term security which fuels artistic innovation, enables deeper engagement with community, and ensures staff well-being. To see so many vital, trailblazing organisations miss out on or lose this security is devastating.
We are devastated not only for our friends and colleagues in the industry, but for the audiences and communities across Australia who will also feel the impact of scarce funding. The creative industries are a crucial fixture in Australian life. We contribute more than $111 billion to the economy each year, and provide opportunities for people to connect with ideas, stories and each other — something we can no longer take for granted as we grapple with the unprecedented global crisis currently unfolding.
We join the call for increased emergency and long-term funding for the arts. Despite the current situation, no artistic or cultural organisation operates in isolation. We rely on a community of artists, administrators and audiences to drive the industry, to support and sustain and inspire each other. We cannot do this alone, and encourage everyone in the WEYA community to join us in advocating for the sector. Please get behind the major campaigns, being run by organisations like Live Performance Australia and MEAA, and support your local arts organisations in whatever way you can.
In solidarity,
Tariro Mavondo & Penny Harpham
Co-Artistic Directors | Western Edge Youth Arts