School Residencies
Western Edge delivers at least three extended school residencies each year. Residencies run for around 20 weeks, have a high quality performance outcome and are built on a sophisticated pedagogic process and collaboration with teachers and young people.
For more about our unique education programs, please also see our In Schools page.
To talk to us about a residency in your school, please contact us. 
2017
---
North Geelong Secondary College - 3rd year of residency
Building on last year's Romeo and Juliet of Corio project, this twenty week residency engages twenty EAL VCAL students from many different cultural backgrounds in a radical re-working of Shakespeare's Macbeth used as a vehicle for exploring contemporary Australian society. This project will culminate in a community performance at the school in September.

Whittington Primary School - 2nd year of residency
This is a residency for 150 primary school students from Prep to Year 6 at fabulous Whittington Primary School. The project will adapt stories from the Arabian Nights to teach oral language, literacy and humanities and to create a huge community performance event scheduled for August. See details of the 2016 student show, Adventures in Ancient Greece.

Victoria University Secondary College - 2nd year of residency
WEYA returns to VUSC to deliver a series of high class workshops on Shakespeare's Othello that will engage every student in Year 10. We will also run a Shakespeare based after school performance project for students in year 8 to 12 that will culminate in a major community performance at the school in September. How will WEYA follow up our extraordinary 2016 Samoan language Hamlet? Watch this space.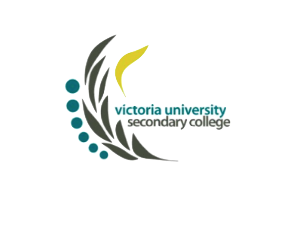 Past School Residencies
Over the past 20 years, Western Edge Youth Arts has had residency programmes in many schools, mostly in Melbourne's inner west. Some of the schools we have worked in over the last decade include:

Athol Road Primary School: 2012

Beechworth Secondary College: 2011

Debney Meadows Primary School: 2007, 2011-2013

Debney Park Secondary College: 2007-2011

Footscray Secondary College: 2009-2014

Hume Central Secondary College: 2013

Kensington Community School: 2007, 2011

Kensington Primary school: 2008-2010

Marion College: 2008

Mt Alexander Secondary College: 2011-2014

North Geelong Secondary College: 2014-2017

Sandringham Secondary College: 2013

Staughton Secondary College: 2008

Tate Street Primary School: 2009-2015

Travencor School: 2008

Victoria University Secondary Collage: 2016-2017

Victoria University Tafe: 2008

Whittington Primary School: 2015-2017